Most popular destinations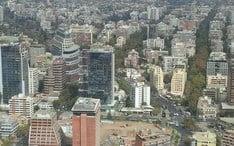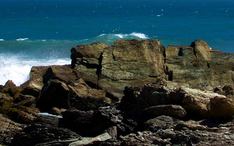 Best Spanish schools in Chile by category
Chile Language School Ranking based on student ratings - 10 schools
Filter
Map
Interested in online courses?
Information about Chile
Chile is a land of extremes. While Arica basks in tropical heat at its tip, Punta Arenas shivers at its icy tail just short of Antarctica. Chile's wilderness is complemented by its sophisticated cities, developed infrastructure, a gripping history and a fast-evolving culture. All this to make travel to Chile easy, inspiring, surprising and never, ever disappointing.
Key Facts about Chile
Population: 18,730,000
Capital: Santiago
Time zone: GMT -4
Currency: CLP (1 CLP = 0.0013 USD)
Telephone country code: +56
Largest cities in Chile:
1. Santiago: 4,800,000
2. Puente Alto: 510,000
3. Antofagasta: 310,000
4. Vina del Mar: 300,000
5. Valparaiso: 280,000
Visa requirements data last updated on 01 Dec. 2022
(
Source
)
Largest international airport in Chile:

Comodoro Arturo Merino Benítez International Airport (SCL): 15 km. from Santiago city center
Cost of Living:
Big Mac price (Chile average):

2,913.89 CLP

(29% cheaper than in USA)
Mains electricity:
Residential voltage:

220 V

Frequency:

50 Hz
Q&A - Questions and answers about Chile
I am interested in booking a long-term Spanish programme in Chile. Do all schools offer such programmes?

"

Yes, all schools offer a long-term Spanish programme in Chile. Just let us know what your preferred dates are and we can send more information.

"

Ana Carolina Dos Santos, LanguageCourse.Net - Mar 20, 2023

Are intermediate-advanced classes always offered?

"

Our partner schools in Chile offer Spanish programmes suitable for all levels: Beginner (A1) to Proficiency (C2). Lessons are from Monday to Friday, and students can start on any Monday.

"

Ana Carolina Dos Santos, LanguageCourse.Net - Oct 26, 2022

FAQ about courses in Chile

What is the best language school for adults in Chile?

ECELA has received the best overall rating in Santiago.

Which Spanish school in Chile has the best location?

ECELA, located in Antonio Varas 514, Providencia, Providencia, Santiago has been voted as the school with the best location in Chile.

Do schools in Chile offer courses to prepare for Spanish exams? Which exams?

Schools in Chile offer specific preparation courses for the following exams: DELE, Other exams, SIELE.

How much is the cheapest Spanish course in Chile?

190US$ for 1 weeks is the lowest price for a Spanish course in Chile. The average cost of a language course in Chile is 216US$ per week.

Which schools in Chile offer the best excursions and afternoon activities?

Students rated the activity program at ECELA as the best.