Most popular destinations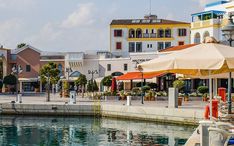 Cyprus Language School Ranking based on student ratings - 7 schools
Filter
Map
Interested in online courses?
Unsure which city to choose?
Our language travel experts can help you choose the city that suits you best.
Information about Cyprus
The Island of Cyprus is at the crossroads of three continents, in the middle of the Mediterranean sea. Here you can find heritage from Europe, Asia, and Africa blended together to give Cyprus a distinctive charm. You can enjoy the sunny beaches of the Karpas Peninsula and its small, picturesque villages, or the more touristic city of Limassol and its many shops, restaurants, and cafés. All over the island, you can find archeological sites and monuments, remnants of the cultures that have come together to form 'The Island of Aphrodite'.
Key Facts about Cyprus
Population: 1,190,000
Capital: Nicosia
Currency: EUR (1 EUR = 1.0657 USD)
Mains electricity:
Residential voltage:

240 V

Frequency:

50 Hz
Q&A - Questions and answers about Cyprus
Can you help me book a high standard hotel in Cyprus?

"

The accommodation options available for booking through our website are those offered by the schools. In general, these are options with host families or in a school residence, most of them with shared bathroom facilities. For students who would like to stay in a hotel, we recommend booking accommodation on their own.



"

Gosia Mazur, LanguageCourse.Net - Mar 24, 2023

Can you recommend me a school in the town of Iscale near Famagusta?

"

At the moment in Cyprus, we only partner with schools in Limassol and Larnaca (junior courses).


"

Gosia Mazur, LanguageCourse.Net - Mar 24, 2023

I am curious if language courses are also organised in North Cyprus?

"

At the moment we do not work with schools in the North of Cyprus. We do work with 3 schools in the South of Cyprus!

"

Robin Rebecca Pietersma, LanguageCourse.net - Jan 24, 2022

FAQ about courses in Cyprus

What is the best language school for adults in Cyprus?

Which English school in Cyprus has the best location?

What type of business English courses are offered in Cyprus?

Do schools in Cyprus offer courses to prepare for English exams? Which exams?

Schools in Cyprus offer specific preparation courses for the following exams: TEFL / TESOL, IELTS.

Do schools in Cyprus offer adult English courses combined with courses in sports or other activities?

In Cyprus there are course packages where you can learn the following activities: English & Arts.

Are you working with Universities?

"

We do not work with universities but only with language schools.

"

Madly Simba, Language Travel Consultant French from LanguageCourse.Net - Apr 25, 2023

We are two mums who would like to give their 10-year-old children a week's English course, what do you propose?

"

We have various options for children of your age group, in Limassol, Larnaca for example, but if you provide us with more information we can certainly check the best solution for your children.

"

Antonio Zoppo, Language Travel Consultant Italian from LanguageCourse.Net - Mar 28, 2023