School Trips / Groups courses in Ecuador offered by 1 language school - 1 week Spanish course.
School trips are an excellent way for a whole form to improve their Spanish by spending some weeks in Ecuador. Check out the options in Ecuador and pick the one most suited to your group's requirements.
Filter
Map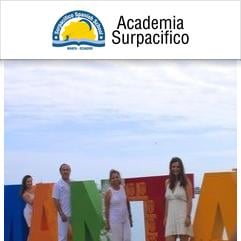 Price per student:
(price per week)
364 US$
Students residence
Double room
422 US$
Homestay
Double room
Price includes
Weekly evaluation meeting of group leader with language teacher
Extra services
SIM cards for each student
(5 US$)
SIM cards for group leader
(5 US$)
Airport transfer - Simón Bolívar International Airport (GYE)
(110 US$)
Isla de la plata - Parque Nacional Machalilla - 8 h.
(50 US$)
Crucita (paragliding) and Ivory nut handicrafts - 3 h.
(60 US$)
Montecristi (Panama hats) - 2 h.
(20 US$)
Salsa lessons - 1 h.
(10 US$)
Cooking class - 1 1/2 h.
(10 US$)
Interested in online courses?
Unsure which city to choose?
Our language travel experts can help you choose the city that suits you best.
Most popular Spanish course types in Ecuador
Ecuador map with schools offering School Trips / Groups courses



School Trips / Groups course destinations
Spanish schools in Ecuador