Most popular destinations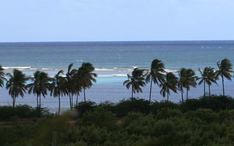 Guatemala Language School Ranking based on student ratings - 4 schools
Filter
Map
Interested in online courses?
Information about Guatemala
Guatemala, famous for its indigenous Maya influence, is filled with great cities, volcanoes, beaches and mountains. The rich Guatemalan culture and the warmth of its people will surely make your language travel experience an unforgettable one. See the ruins of El Mirador and Tikal, the old churches in Antigua or go climbing. Party at a large national holiday or a small area festival, which are often rooted in Guatemalan religious traditions and take delight in the traditional dances during those great fiestas. Drink a 'boj' or eat the popular fiesta dish 'Sak ik'.
Key Facts about Guatemala
Population: 17,248,000
Capital: Guatemala City
Time zone: GMT -6
Currency: GTQ
Telephone country code: +502
Largest cities in Guatemala:
1. Guatemala City: 1,000,000
2. Mixco: 470,000
3. Villa Nueva: 400,000
4. Petapa: 140,000
5. San Juan Sacatepequez: 140,000
Visa requirements data last updated on 01 Dec. 2022
(
Source
)
Mains electricity:
Residential voltage:

120 V

Frequency:

60 Hz
Q&A - Questions and answers about Guatemala
I want to buy a voucher for a Spanish course to give as a Christmas present. Can you help me with this?

"

Yes! It's totally possible to organize it for you and it's also possible to include a special message from you if you wish. Let us know what type of programme you would like to book, the duration of the course, and the range of dates and we will be happy to help you with.

"

Ana Carolina Dos Santos, LanguageCourse.Net - Dec 21, 2022

I am looking for a place where the daily high temperature does not exceed 26 degrees. Any recommendations?

"

In Antigua Guatemala, the average temperature varies from 24-27°C year-round.

"

Ana Carolina Dos Santos, LanguageCourse.Net - Nov 17, 2022

FAQ about courses in Guatemala

What is the best language school for adults in Guatemala?

Which Spanish school in Guatemala has the best location?

La Unión Spanish School, located in 7a. calle poniente # 31, La Antigua Guatemala, close to Hotel Camino Real Antigua, Antigua Guatemala has been voted as the school with the best location in Guatemala.

What is the recommended course duration?

You can take courses for just 1 week. For significant progress opt for longer durations.

Will my phone/laptop's power adaptor work in Guatemala?

What type of business Spanish courses are offered in Guatemala?