17 Best language schools in Holland (ranked based on student reviews)
Filter
Map
Most popular destinations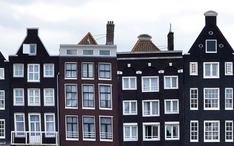 Dutch course types in Netherlands
Interested in online courses?
Interesting information about Netherlands
It's difficult to find another country with as much water, wind, boats, sails, bikes, birds, dykes, polders, windmills, flowers, fish, bridges, cafés, cheese and tall and liberal people as in the Netherlands. Holland is small in size, but big in events, attractions and activities. Dance over the streets with millions of others on Queen's Day in Amsterdam and experience a whole city decked in orange!
Key Facts about Netherlands
Population: 17,232,000
Capital: Amsterdam
Time zone: GMT +2
Currency: EUR (1 EUR = 1.0895 USD)
Telephone country code: +31
Name of country in Dutch: Nederland
Largest cities in Netherlands:
1. Amsterdam: 740,000
2. Rotterdam: 600,000
3. The Hague: 475,000
4. Utrecht: 290,000
5. Eindhoven: 210,000
Visa requirements data last updated on 01-12-2022
(
Source
)
Cost of Living:
Big Mac price (Netherlands average):

4.38 €

(7% cheaper than in USA)
Mains electricity:
Residential voltage:

230 V

Frequency:

50 Hz
Questions and answers about Rotterdam
I'm from the USA and my current level in Dutch is between A1 and A2. I already live and work in the Netherlands so I can begin the course on short notice. What homestay/immersion study options are there for an adult of 38 years?

At the moment in the Netherlands we work with an organisation called Home Language International. The courses offered can take place in Amsterdam or Rotterdam - it is up to you. HLI (Home Language International) provides fully immersive language courses suitable to students of all levels, necessities and ages. Students are placed in the homes of qualified teachers, where they live, learn, socialise and interact. Each programme is fully immersive, giving students valuable one-to-one tuition and "real life" interactions and exchanges in their chosen study language.

FAQ about schools in Netherlands

How much is the cheapest Dutch course in Netherlands?

3059€ for 2 weeks is the lowest price for a Dutch course in Netherlands. The average cost of a language course in Netherlands is 1,600€ per week.

What is the recommended course duration?

You can take courses for just 1 week. For significant progress opt for longer durations.

Will my phone/laptop's power adaptor work in Netherlands?