Amsterdam Language School Ranking based on student ratings - 14 schools
Filter
Map
Interested in online courses?
Amsterdam ratings & opinions
How our students rated their experience in Amsterdam
Overall attractiveness of Amsterdam
11 authentic ratings from students who reserved a course with us in Amsterdam
Most recent student reviews of language schools in Amsterdam
Integrated into a family, exactly as I expected it
could not have wished for anything better!!

15 August 2018
Course: Standard Programme Intensive - 1 week
Student age: 51 years
Information about Amsterdam
Why Amsterdam? Amsterdam is a compact, instantly likeable city. It's appealing to look at and pleasant to walk around, an intriguing mix of the parochial and the international; it also has a welcoming attitude towards visitors and a uniquely youthful orientation, shaped by the liberal counterculture of the last four decades. It's hard not to feel drawn by the buzz of open-air summer events, by the cheery intimacy of the city's clubs and bars, and by the Dutch facility with languages: just about everyone you meet in Amsterdam will be able to speak good-to-fluent English, on top of their own native tongue, and often more than a smattering of French and German too.
Key Facts about Amsterdam
Population: 742,000
Time zone: +11h. (GMT +1)
Region: North Holland, Gemeente Amsterdam
Currency: EUR (1 EUR = 1.0682 USD)
Visa requirements data last updated on 01 Dec. 2022
(
Source
)
High season: October
Low season: January
Average course price per week (High season): 295 €
Average course price per week (Low season): 1,583 €
Cost of Living:
* 100 = prices in New York
Student price index excluding rent:

65* (35% cheaper than New York)

Student price index including rent:

56* (45% cheaper than New York)
Price index food only:

48* (53% cheaper than New York)

Big Mac price (Netherlands average):

4.47 €

(7% cheaper than in USA)
Mains electricity:
Residential voltage:

230 V

Frequency:

50 Hz
Weather in Amsterdam
Climate Table
Legend:
Midday Temperature
Night-time Temperature
32 °F
32 °F
32 °F
32 °F
32 °F
32 °F
32 °F
32 °F
32 °F
32 °F
32 °F
32 °F
70

mm
40

mm
80

mm
30

mm
50

mm
60

mm
70

mm
60

mm
80

mm
100

mm
70

mm
70

mm
What to do in Amsterdam
Amsterdam Tulip Museum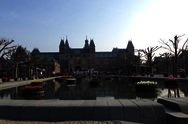 The Dutch Resistance Museum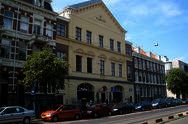 Begijnhof Chapel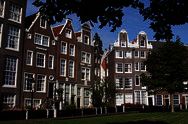 Heineken Experience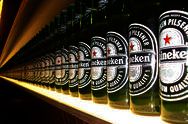 Vondelpark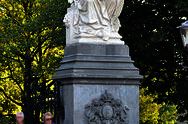 Amsterdam

FAQ about courses in Amsterdam
What are the costs of living in Amsterdam?

How did students rate Amsterdam compared to other cities?

Students rated Amsterdam with 4.9 stars out of 5.

What type of business Dutch courses are offered in Amsterdam?

Do schools in Amsterdam offer courses to prepare for Dutch exams? Which exams?

Schools in Amsterdam offer specific preparation courses for the following exams: Other exams, TELC.

How much is the cheapest Dutch course in Amsterdam?

1073€ for 1 weeks is the lowest price for a Dutch course in Amsterdam. The average cost of a language course in Amsterdam is 1,565€ per week.

Didn't find what you are looking for?

Interested in language travel to other cities? Have a look at Dutch language schools in other cities in Netherlands such as Rotterdam or see our list of all schools in Netherlands. You may also want to consult options outside Netherlands for learning Dutch.