Most popular destinations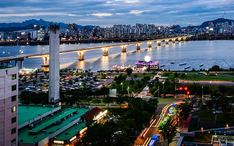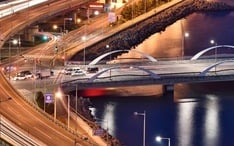 Best Korean schools in South Korea by category
South Korea Language School Ranking based on student ratings - 6 schools
Filter
Map
Interested in online courses?
Unsure which city to choose?
Our language travel experts can help you choose the city that suits you best.
Information about South Korea
South Korea is one of the lesser travelled countries in Asia. It has recently stood out for its interesting culture, fewer tourists and safe travel routes. South Korea is blessed with a range of spectacular landscapes including Mount Hallasan, Haeundae Beach and Seoraksan National Park. It includes 3000 islands and, Jeju, the largest island blends beach life with hiking. The capital city of Seoul is a place where skyscrapers and a pulsing nightlife intertwine with local markets and Buddhist temples. In comparison, the city of Busan, is the calmer option with beaches, local festivals and hot springs.
Key Facts about South Korea
Population: 51,636,000
Capital: Seoul
Time zone: GMT +9
Currency: KRW (1 KRW = 0.0008 USD)
Telephone country code: +82
Name of country in Korean: 대한민국
Largest cities in South Korea:
1. Seoul: 10,300,000
2. Busan: 3,700,000
3. Incheon: 2,600,000
4. Daegu: 2,600,000
5. Daejeon: 1,500,000
Visa requirements data last updated on 01 Dec. 2022
(
Source
)
Cost of Living:
Big Mac price (South Korea average):

4,653.13 KRW

(32% cheaper than in USA)
Mains electricity:
Residential voltage:

220 V

Frequency:

60 Hz
Q&A - Questions and answers about South Korea
Is there a school in South Korea that offers educational leave?

"

Yes, Lexis in Seoul offers Bildungsurlaub and is recognised by many German states. Note that you have to reach a certain number of lessons for the course to be recognised. Usually the number is between 25-30 lessons.

"

Lisa Saskia Schiwy, LanguageCourse.Net - Jun 16, 2023

I would like to book an English course in South Korea for a student with A1 level.

"

We only work with one school in Seoul that offers English courses, but they are for IELTS preparation, which requires the student to already have a minimum level equivalent to B2.



"

Rubén De Haro, LanguageCourse.Net - Apr 19, 2023

I would like to take a language course in South Korea. Preferably in Seoul. Can I redeem my education cheque for North Rhine-Westphalia via your website?

"

Unfortunately, it is not possible to redeem education vouchers for North Rhine-Westphalia via our website. However, we do offer educational leave for other federal states and are happy to help with any questions.

"

Lisa Saskia Schiwy, LanguageCourse.Net - Mar 17, 2023

I would like to book a course at Lexis. I can't decide on a city. Seoul or Busan. You said on a webpage that changes in school are free. Can you tell me if I book now Busan in June and still decide Seoul in March, can I change it?

"

Please note that you are planning a trip for the summer, when the school is usually fully booked. If you decide to change cities in March, it is certainly possible, but it will all depend on availability. But it's best, of course, to double-check with the school, especially if you plan to book not only the course but also the accommodation.


"

Maksym Sterpul, LanguageCourse.Net - Nov 17, 2022

Which school in Korea is most suitable for students over 30?

"

Easy Korean Academy in Seoul has the highest age average of any school in Korea, making it suitable for older students.

"

Lisa S. Schiwy, Area Manager from Germany - Nov 07, 2022

FAQ about courses in South Korea

What is the best language school for adults in South Korea?

Which Korean school in South Korea has the best location?

Lexis Korea, located in 6F DS Tower, 73, Dongcheon-ro, Busanjin-gu, Busan, Seomyeon, Busan has been voted as the school with the best location in South Korea.

What is the recommended course duration?

You can take courses for just 1 week. For significant progress opt for longer durations.

Will my phone/laptop's power adaptor work in South Korea?

Do schools in South Korea offer courses to prepare for Korean exams? Which exams?

Schools in South Korea offer specific preparation courses for the following exams: Other exams.

If travelling by plane, for children under the age of 15, they must travel with an adult, right?

"

This depends on the airline you want to travel with. Some offer assistance for minor travelling alone, some don't. It's better to check this information on their webpage.


"

Madly Simba, Language Travel Consultant French from LanguageCourse.Net - Jun 21, 2023

I would like to send my 16-year-old daughter for the first week of July, including a flight if possible.

"

We cooperate with various schools and offer various types of courses accessible from the age of 16, or possibly even a Junior Programme as many schools do not offer accommodation or are private residences / flats only accessible from the age of 18.
No school offers courses / programmes that include flights, these must be booked by the student, preferably after confirmation of course and/or accommodation availability.

"

Antonio Zoppo, Language Travel Consultant Italian from LanguageCourse.Net - Jan 20, 2023

Can you help book flight tickets as well as the course?

"

We do not book flights, but we are happy to help you book transfer from the airport to your accommodation if you have booked accommodation with the school.

"

Louise Granath, Area Manager from LanguageCourse.Net - Jun 03, 2022

Can the school provide me with the necessary documentation to apply for a student visa?

"

Unfortunately, we are not able to guarantee visas because we are a private institution. Korean Embassy doesn't issue student visas for our students. For that reason, it would be better to ask directly the Korean Embassy and contact a university in order to apply for a student visa.



"

Ahreum Cho, School representative from Easy Korean Academy - Aug 27, 2021

What is the duration of the language courses in South Korea?

"

You can book as many weeks as you wish depending on your current level and your goals. The minimum duration of language courses in South Korea is 1 week.

"

Irina, Area manager - Russian from LanguageCourse.net - Jul 20, 2021