Best language schools in Busan (ranked based on student reviews)
Filter
Map
How we create the points regarding what we like/dislike about a school
Map with location of Korean schools in Busan



What school directors said about Busan

With its laid-back vibe, Busan is surrounded with natural landscapes and stunning beaches, complete with lively food scene & delicious, fresh seafood.
JeeHo Kim
Director of Lexis Korea, lives in Busan since 1996
Most recent student reviews of language schools in Busan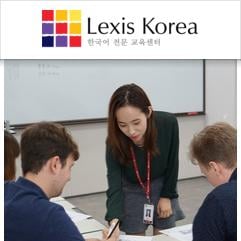 Meeting so many new people, learning Korean in small groups of people, very nice teachers and receptionists.

3 March 2020
Course: Intensive Korean (Full-time) - 4 weeks
Student age: 18 years
Korean course types in Busan
Generic Korean courses cover the four main elements of a language: writing, reading, speaking and listening. They are available for all levels.
Private Korean classes are designed as a pack of lessons available in various formations. Students can have their one-to-one lessons in the school or online.
Junior Korean courses have a selection of programmes available for teens or pre-teens to spend their school holidays meeting new people and improving their Korean.
Korean exam preparation courses
Courses designed around understanding and completing specific Korean exams are valuable for students needing validation for employment, immigration or higher education.