Best language schools in Lima (ranked based on student reviews)
Filter
Map
How we create the points regarding what we like/dislike about a school
Map with location of Spanish schools in Lima



How our students rated their experience in Lima
Overall attractiveness of Lima
18 authentic ratings from students who reserved a course with us in Lima
What our students said about Lima
5.0
The city is huge and travelling from one place to the other takes a long time due to the absence of an overall public transportation system. But this is what makes Lima an interesting and adventurous choice which I can totally recommend to anyone who loves to explore new places.
Cedric
Switzerland
5.0
I love Lima and have visited and will continue to visit this city in the future.
Maren

What school directors said about Lima

Because it's ranked as the best food in Latin America, besides interesting museums and the most beautiful views of the pacific ocean, walk along the Malecón, a six-mile boardwalk perched on clifftops, we'll see joggers and surfers down the beaches.
Emily Caro Snchez
Director of Peru Spanish, lives in Lima since 1986
Most recent student reviews of language schools in Lima
Spanish course types in Lima
Interested in online courses?
Interesting information about Lima
Why Lima? Lima is the capital and largest city of Peru and its largest city. It was

...
the seat of the Spanish rule for over 300 years and as such it has many wonderful churches and monasteries that are worth a visit. This sprawling metropolis is the second-driest in the world (after Cairo and here you can try the world famous Peruvian cuisine, which includes a huge variety of ingredients from coast, mountain and Amazon regions. The fish and seafood have a great taste due to the special plankton they eat and because of the cold sea current of its coast.
Key Facts about Lima
Population: 7,738,000
Time zone: +5h. (GMT -5)
Region: Lima,
Currency: PEN (1 PEN = 0.2590 USD)
Visa requirements data last updated on Dec 01, 2022
(
Source
)
High season: October
Low season: January
Average course price per week (High season): 159 US$
Average course price per week (Low season): 199 US$
Cost of Living:
* 100 = prices in New York
Student price index excluding rent:

52* (48% cheaper than New York)

Student price index including rent:

43* (57% cheaper than New York)
Price index food only:

50* (50% cheaper than New York)

Big Mac price (Peru average):

13.79 PEN

(31% cheaper than in USA)
Mains electricity:
Residential voltage:

220 V

Frequency:

60 Hz
Weather in Lima
Climate Table
Legend:
Midday Temperature
Night-time Temperature
66.2 °F
68 °F
69.8 °F
66.2 °F
64.4 °F
62.6 °F
60.8 °F
60.8 °F
62.6 °F
62.6 °F
62.6 °F
33.8 °F
0

mm
0

mm
0

mm
0

mm
0

mm
0

mm
0

mm
0

mm
0

mm
0

mm
0

mm
0

mm
What to do in Lima
Lima Cathedral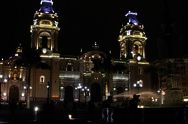 Gold Museum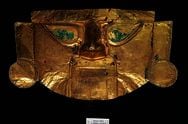 Museum of the Nation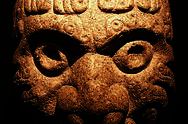 Presidential Palace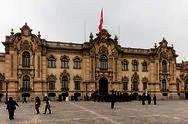 San Cristobal Peak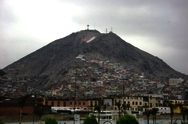 Arrival airport
Jorge Chávez International (LIM)
- 9 km. from Lima city center
Public transportation to city center:
on demand, 12 minutes.
Main stops: Lima Airport, Lima
Taxi: 15 minutes drive to city center of Lima
Other destinations that were popular to combine with courses in Lima
Cuzco
7 schools
Didn't find what you are looking for?
Interested in language travel to other cities? Have a look at Spanish language schools in other cities in Peru such as Cuzco or see our list of all schools in Peru.
You may also want to consult options outside Peru for learning Spanish.