5 Best language schools in Salzburg (ranked based on student reviews)
Filter
Map
How we create the points regarding what we like/dislike about a school
Map with location of German schools in Salzburg



How our students rated their experience in Salzburg
Overall attractiveness of Salzburg
54 authentic ratings from students who reserved a course with us in Salzburg
What our students said about Salzburg
5.0
Salzburg is the best city in the world. I would like to stay there longer.
Sho
Japan
What school directors said about Salzburg
Salzburg is located in the heart of Europe, with masses of history and sights, as well as beautiful nature nearby (lakes, mountains, ski resorts). The city welcomes many international guests all year round, but also keeps its small city charm and atmosphere.
Martin Reichmayr and Daniela Fasano
Director of Inlingua Salzburg, lives in Salzburg since 1996
Most recent student reviews of language schools in Salzburg
German course types in Salzburg
Interested in online courses?
Interesting information about Salzburg
Why Salzburg? Salzburg, although not the capital, can be seen as the scenic tourist

...
capital of Austria. The city where Mozart was born offers a lot of cultural attractions such as the Fortress Hohensalzburg, the Mirabell Palace or the Fountains of Hellbrunn. The city also hosts the Salzburg Festival, a world-famous music festival that attracts visitors during the months of July and August each year.
Key Facts about Salzburg
Population: 154,000
Elevation: 424 m. above sea level
Time zone: +11h. (GMT +1)
Region: Salzburg, Salzburg Stadt
Currency: EUR (1 EUR = 1.0873 USD)
Visa requirements data last updated on 01-12-2022
(
Source
)
High season: July
Low season: November
Average course price per week: 409 €
Cost of Living:
* 100 = prices in New York
Student price index excluding rent:

73* (27% cheaper than New York)

Student price index including rent:

101* (1% more expensive than New York)
Price index food only:

65* (35% cheaper than New York)

Big Mac price (Austria average):

4.39 €

(7% cheaper than in USA)
Mains electricity:
Residential voltage:

230 V

Frequency:

50 Hz
Weather in Salzburg
Climate Table
Legend:
Midday Temperature
Night-time Temperature
32 °F
32 °F
32 °F
32 °F
32 °F
32 °F
32 °F
32 °F
32 °F
32 °F
32 °F
32 °F
70

mm
60

mm
60

mm
90

mm
130

mm
170

mm
200

mm
170

mm
130

mm
80

mm
70

mm
70

mm
Events in Salzburg
Best time to take a language course in Salzburg
Mozart Week
January 2023 - February 2023Mozart Week is a highlight of the European classical music calendar held every year in the days around Mozart's birthday. Mozart experts from around the world perform his operas, orchestral and chamber works as well as other works related to the programme.
Salzburg Music Festival
July 2023 - August 2023Long-standing festival of opera, theatre and concerts held yearly in Salzburg. Fantastic performances by some of the world's leading musicians and dramaturges.
Ruperti Kirtag
September 2023The biggest traditional festival in Salzburg, St. Rupert's Fair is held each Fall. Attractions include a farmer's market, carnival rides, a craft fair, theatre, great food and a beer tent.
Christmas Market "Christkindl"
November 2023 - December 2023Salzburg puts on a beautiful, traditional Christmas market each year. Replete with stalls selling christmas decorations, wonderful food, fabulous gift ideas, baked goods and, of course, mulled wine. A feast for all of your senses and a surefire way to get into the Christmas spirit.
What to do in Salzburg
Salzburg cathedral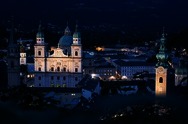 Mirabell Palace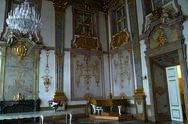 Old Town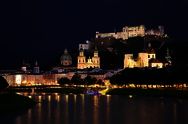 Hellbrunn Palace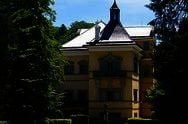 Salzburg

Arrival airport
Salzburg (SZG)
- 3 km. from Salzburg city center
Public transportation to city center:
Every 10 minutes, 15 minutes.
Main stops: Salzburg Airport, Salzburg Sam
Taxi: 8 minutes drive to city center of Salzburg
Other destinations that were popular to combine with courses in Salzburg
Vienna
21 schools
FAQ about schools in Salzburg
What is the best language school for adults in Salzburg?

Which German school in Salzburg has the best location?

Inlingua Salzburg, located in Sigmund-Haffner-Gasse 8 has been voted as the school with the best location in Salzburg.

How did students rate Salzburg compared to other cities?

Students rated Salzburg with 4.8 stars out of 5.

What is the best airport to arrive to in Salzburg?

Do schools in Salzburg offer courses to prepare for German exams? Which exams?

Schools in Salzburg offer specific preparation courses for the following exams: TELC.

Didn't find what you are looking for?

Interested in language travel to other cities? Have a look at German language schools in other cities in Austria such as Vienna or see our list of all schools in Austria. You may also want to consult options outside Austria for learning German.