Most popular destinations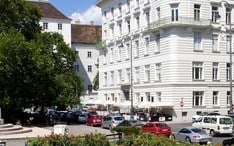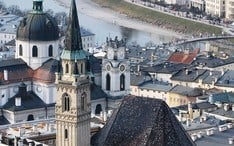 Austria language school ranking based on student ratings - 29 schools
Filter
Map
Interested in online courses?
Unsure which city to choose?
Our language travel experts can help you choose the city that suits you best.
Information about Austria
Austria is a fantastic place for winter breaks, with perfect skiing conditions, but also a lovely country during the summer to go hiking, mountain biking or swimming in it's numerous lakes. Austria flaunts its heritage in exuberant fashion. Visit Vienna's grandiose Habsburg palaces, Roman archaeological sites at Carnuntum and medieval festivals. In Austria, you will not need to search hard for culture, it waltzes right up to you.
Key Facts about Austria
Population: 8,848,000
Capital: Vienna
Time zone: GMT +2
Currency: EUR (1 EUR = 1.0953 USD)
Telephone country code: +43
Largest cities in Austria:
1. Vienna: 1,700,000
2. Graz: 220,000
3. Linz: 180,000
4. Salzburg: 150,000
5. Innsbruck: 115,000
Visa requirements data last updated on 01 Dec. 2022
(
Source
)
Largest international airport in Austria:

Vienna International Airport (VIE): 17 km. from Vienna city center
Cost of Living:
Big Mac price (Austria average):

4.35 €

(7% cheaper than in USA)
Mains electricity:
Residential voltage:

230 V

Frequency:

50 Hz
Q&A - Questions and answers about Austria
I would like to book a German course through you, but I see that the school I am interested in is not listed on your website. Can you help me contact them?

"

At LanguageCourse.Net we offer the opportunity to make a reservation for any of the partner schools we work with, but we cannot help you if that school does not work with us, so you will have to contact them directly.

However, if you tell us the name of the school, we can contact them and maybe next year you will be able to make a reservation with us and benefit from our discount and other advantages we offer.

"

Rubén De Haro, LanguageCourse.Net - Dec 07, 2022

At which school in Austria can I best prepare for the Telc B2 exam?

"

Sprachschule Wien is a very popular school for the Telc B2 preparation course. But please pay attention to the start dates! You can find them on the school profile in the course description.

"

Lisa Saskia Schiwy, LanguageCourse.Net - Nov 30, 2022

FAQ about courses in Austria

What is the best language school for adults in Austria?

Which German school in Austria has the best location?

Inlingua Salzburg, located in Sigmund-Haffner-Gasse 8, Salzburg has been voted as the school with the best location in Austria.

Will my phone/laptop's power adaptor work in Austria?

What type of business German courses are offered in Austria?

Do schools in Austria offer courses to prepare for German exams? Which exams?


I'm looking for a school near FUGEN (6263) or in Innsbruck.

"

We do not currently have any partner language schools in Fügen or Innsbruck. The nearest cities are Vienna and Salzburg.

"

Madly Simba, Language Travel Consultant French from LanguageCourse.Net - Oct 10, 2023

Is it possible to learn English in Austria?

"

Yes, some schools can offer English courses in Austria. On our home page, you can easily find this out by selecting the language and country where you wish to learn and you will be redirected to all the available options.

"

Madly Simba, FR Consultant from Wien Sprachschule - Jul 12, 2022