10 Combi: Group+Indiv courses in Sestri Levante offered by 1 language school - 2 week Italian course.
The combination of group and private lessons is highly recommended for fast progress at a good price. General grammar and vocabulary can be learned cost effective in group courses, while the private lessons are ideal to train Italian speaking skills and to address any specific difficulties.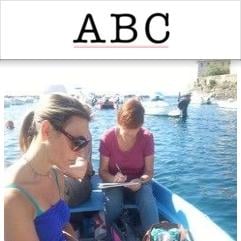 Lessons per week: 23 (45 minutes per lesson)
Max. students per class: 8
Starting dates: 16.Mar.2020 - 09.Nov.2020
Beginner level start only: 16.Mar.2020, 30.Mar.2020, 14.Apr.2020, 27.Apr.2020, 11.May.2020, 25.May.2020, 08.Jun.2020, 22.Jun.2020, 06.Jul.2020, 20.Jul.2020, 03.Aug.2020, 17.Aug.2020, 31.Aug.2020, 14.Sep.2020, 28.Sep.2020, 12.Oct.2020, 26.Oct.2020

Comments:
Standard Group Course in the morning PLUS 3 lunches per week with a teacher in trattoria.
The price does not include the lunch for the teacher and the student.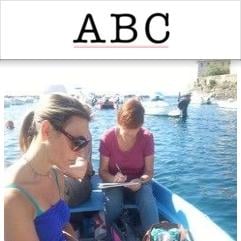 Lessons per week: 25 (45 minutes per lesson)
Max. students per class: 8
Starting dates: 16.Mar.2020 - 09.Nov.2020
Beginner level start only: 16.Mar.2020, 30.Mar.2020, 14.Apr.2020, 27.Apr.2020, 11.May.2020, 25.May.2020, 08.Jun.2020, 22.Jun.2020, 06.Jul.2020, 20.Jul.2020, 03.Aug.2020, 17.Aug.2020, 31.Aug.2020, 14.Sep.2020, 28.Sep.2020, 12.Oct.2020, 26.Oct.2020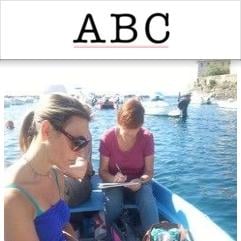 Lessons per week: 25 (45 minutes per lesson)
Max. students per class: 6
Starting dates: 16.Mar.2020 - 09.Nov.2020
Beginner level start only: 16.Mar.2020, 30.Mar.2020, 14.Apr.2020, 27.Apr.2020, 11.May.2020, 25.May.2020, 08.Jun.2020, 22.Jun.2020, 06.Jul.2020, 20.Jul.2020, 03.Aug.2020, 17.Aug.2020, 31.Aug.2020, 14.Sep.2020, 28.Sep.2020, 12.Oct.2020, 26.Oct.2020

Comments:
Standard group course in the morning + individual lessons in the afternoon focused on preparation of the AIL, CILS, CELI or PLIDA exams. The ABC school in Sestri Levante is an authorized center for AIL (DELI A1, DELI A2, DILI B1, DILI B2, DILC, DALI C1, DALI C2, DALC)