10 Best language schools in Zurich (ranked based on student reviews)
Filter
Map
How we create the points regarding what we like/dislike about a school
Map with location of German schools in Zurich



How our students rated their experience in Zurich
Overall attractiveness of Zurich
13 authentic ratings from students who reserved a course with us in Zurich
Most recent student reviews of language schools in Zurich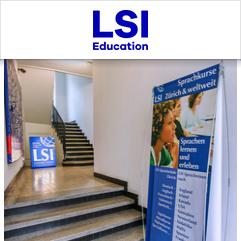 Friendly people, interesting and funny lessons.

22 August 2012
Course: General 20 - 1 week
Student age: 20 years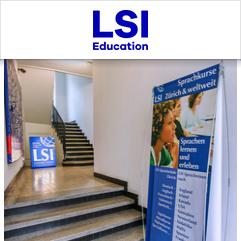 High level and few students in the class.

23 October 2009
Course: General 20 - 3 weeks
Student age: 22 years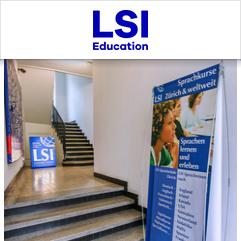 The information and service from the consultant and school are very good! When I had a question, they soon gave me all the information I was looking for. It was possible to switch to another level group. The teachers are very nice and they take time when you have a question. I was there for only one week but if I should have had more time I certainly would have taken more lessons. It was a very nice week!!!!!rnthanx!

23 May 2009
Course: Intensive 30 - 1 week
Student age: 36 years
German course types in Zurich
Interested in online courses?
Interesting information about Zurich
Why Zurich? Zurich is Switzerland´s main commercial and cultural centre and is

...
according to surveys considered to be the city with the best quality of life in the world. The citizens enjoy a high standard of living, and this is evident in the many fashionable and enjoyable bars, cafés and restaurants that fill the Old Town. Many financial institutions have their headquarters in Zurich, mainly due to Swiss bank secrecy. In summer, the view of the city is beautiful, with the lake reflecting the mountains and clear blue sky. The winter snowfalls bring a magic of their own.
Key Facts about Zurich
Population: 342,000
Time zone: -8h. (GMT +1)
Region: Zurich, Bezirk Zürich
Currency: CHF (1 CHF = 1335.5044 KRW)
Name of city in German: Zürich
Visa requirements data last updated on 01-12-2022
(
Source
)
High season: July
Low season: November
Average course price per week (High season): 375 CHF
Average course price per week (Low season): 439 CHF
Cost of Living:
* 100 = prices in Seoul
Student price index excluding rent:

137* (37% more expensive than Seoul)

Student price index including rent:

144* (44% more expensive than Seoul)
Price index food only:

107* (7% more expensive than Seoul)

Big Mac price (Switzerland average):

6.18 CHF

(92% more expensive than in South Korea)
Mains electricity:
Residential voltage:

230 V

Frequency:

50 Hz
Weather in Zurich
Climate Table
Legend:
Midday Temperature
Night-time Temperature
63

mm
64

mm
79

mm
83

mm
123

mm
128

mm
124

mm
124

mm
99

mm
86

mm
79

mm
83

mm
Events in Zurich
Best time to take a language course in Zurich
Sechseläuten (Spring festival)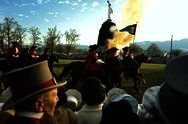 April 2023Long-standing tradition based in pagan lore, this festival marks the end of winter. The main event is the burning of an effigy of winter, the Böögg. This effigy is in the form of a large snowman fitted with explosives.
Zürich Tanzt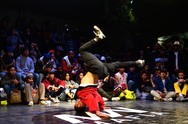 May 2023Zürich Tanzt is a dance festival staging hundreds of shows in the theaters of the city as well as in the public plazas. Many free dance lessons and performances take place throughout the city, attracting tens of thousands of people every year.
Caliente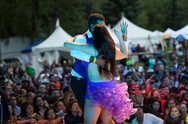 July 2023Caliente! is the biggest celebration of latino culture in Switzerland. This colourful and joyful festival brings together latino music, art and gastronomy in an exotic party.
Street Parade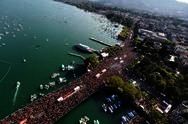 August 2023One of the largest techno parties in Europe parades along the shores of Lake Zurich every year, on the second Saturday in August. It is a demonstration for tolerance, love and freedom and draws crowds upwards of one million people.
Theater Spektakel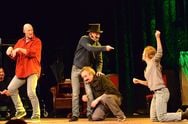 August 2023Theater Spektakel is one of the most important cultural events in Switzerland. During this annual festival, international theatre companies perform drama, comedy, stand-up, dance and music in some of the most beautiful places of the city.
Knabenschiessen (Shooting competition)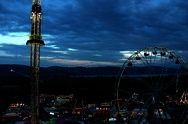 September 2023This traditional event dates back to the 17th century. It consists of a target shooting competition for teenagers and is held on the second weekend of September every year. There is also a funfair organised alongside the competition.
What to do in Zurich
Grossmünster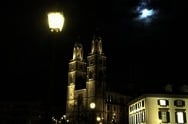 St. Peters Church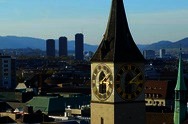 Zurich National Museum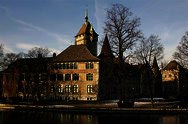 Bahnhofstrasse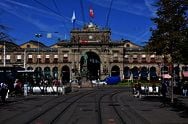 Old Town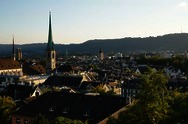 Zurich

Arrival airport
Zurich (ZRH)
- 9 km. from Zurich city center
Public transportation to city center:
Every 10 minutes, 10 minutes.
Main stops: Zurich Airport, Zurich central station
Taxi: 15 minutes drive to city center of Zurich
FAQ about schools in Zurich
What is the best language school for adults in Zurich?

Which German school in Zurich has the best location?

Which schools in Zurich offer the best excursions and afternoon activities?

Which German school offers the best rated teaching in Zurich?

Which school offers the best accommodation in Zurich?

Are there any junior courses available in Zurich?

"

At the moment we do not partner with any school in Zurich that offer junior courses. We do work with a great school in Liddes - fRilingue offers junior courses throughout the year.

"

Gosia Mazur, Senior Travel Consultant from LanguageCourse.net - Aug 31, 2022

Didn't find what you are looking for?

Interested in language travel to other cities? Have a look at German language schools in other cities in Switzerland such as Basel, Bern, Geneva, Leysin, Liddes

...