Best language schools in Alexandria (ranked based on student reviews)
Filter
Map
Methodology of language school ranking
This ranking of language schools in Alexandria is 100% transparent. It is
exclusively based on the objective criteria of authentic reviews of clients
who booked their language course at our site, and whose
attendance was verified
. The
primary ranking criteria is the average overall student satisfaction
rating (
detailed information about the methodology
).
Didn't find what you are looking for?
Interested in language travel to other cities? Have a look at Arabic language schools in other cities in Egypt such as Cairo, Dahab or see our list of all schools in Egypt.
You may also want to consult options outside Egypt for learning Arabic.
Why Alexandria? Founded by Alexander the Great, Alexandria is a Mediterranean port

...
city in Egypt and a popular tourist destination. The city has a rich history and a very impressive and storied past and although it has lost some of the grandeur of its past and a lot of the ancient city disappeared under the sea and the rest under the modern city, there arestill a few visible remains of the glorious past.
Interested in online courses?
What our students said about Alexandria
4.0
If you want to get in touch with locals and the local way of living, Alexandria is a nice place. It is not very touristic.
Rene
Netherlands
Most recent student reviews of language schools in Alexandria
What school directors said about Alexandria

The history of this city is well know for centuries. It is a great city indeed as its founder Alexander the Great! Eskendereyya (Alexandria), its vibrant colors, multicultural traditions, easygoing people will make your time a GREAT one!
Affaf Abdo
Director of Ahlan-Egypt, lives in Alexandria since 2018
Most popular Arabic course types in Alexandria
Interesting information about Alexandria
Key Facts about Alexandria
Population: 3,812,000
Time zone: +12h. (GMT +2)
Region: Alexandria,
Currency: EGP (1 EGP = 0.0636 USD)
Name of city in Arabic: الإسكندرية
Alexandria quality of life rating:

4.1 (29 reviews by our former students)
Cost of Living:
* 100 = prices in New York
Student price index excluding rent:

80* (20% cheaper than New York)

Student price index including rent:

70* (30% cheaper than New York)
Price index food only:

74* (26% cheaper than New York)

Big Mac price (Egypt average):

39.76 EGP (56% cheaper than in USA)
Mains electricity:
Residential voltage:

220 V

Frequency:

50 Hz
Map with location of Arabic schools in Alexandria



Public transportation in Alexandria
What to do in Alexandria
Bibliotheca Alexandrina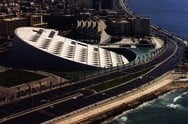 Alexandria National Museum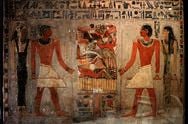 Arrival Airports
Alexandria Borg El Arab (HBE)
- 41 km. from Alexandria city center
Public transportation to city center:
on demand, 45 minutes.
Main stops: Borg El Arab airport, Alexandria
Taxi: 105 EGP, 40 minutes drive to city center of Alexandria
Cairo International (CAI)
- 185 km. from Alexandria city center
Public transportation to city center:
3 per day, 95,00 EGP, 140 minutes.
Main stops: Cairo, Alexandria
+
Every 60 minutes, 80,00 EGP, 200 minutes.
Main stops: Helmeyet El-Zaitoun, Martyrs – Cairo, Alexandria
1 per day, 700,00 EGP, 80 minutes.
Main stops: Cairo( CAI), Borg El Arab (HBE)
Taxi: 483 EGP, 150 minutes drive to city center of Alexandria
Direct international flights from:
South Africa: Johannesburg O.R. Tambo
United Kingdom: London Heathrow
USA: New York John F. Kennedy
Canada: Toronto Pearson International
Other destinations that were popular to combine with courses in Alexandria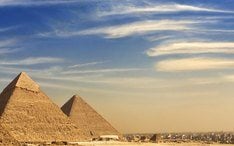 Cairo
3 schools
Ask a question