Best language schools in Dahab (ranked based on student reviews)
Filter
Map
Methodology of language school ranking
This ranking of language schools in Dahab is 100% transparent. It is
exclusively based on the objective criteria of authentic reviews of clients
who booked their language course at our site, and whose
attendance was verified
. The
primary ranking criteria is the average overall student satisfaction
rating (
detailed information about the methodology
).
Didn't find what you are looking for?
Interested in language travel to other cities? Have a look at Arabic language schools in other cities in Egypt such as Alexandria, Cairo or see our list of all schools in Egypt.
You may also want to consult options outside Egypt for learning Arabic.
Why Dahab? Low-key, laid-back and low-rise, Dahab is a small town on the southeast

...
coast of the Sinai Peninsula in Egypt, about 80 km northeast of Sharm el-Sheikh. Formerly a Bedouin fishing village, Dahab is now considered to be one of the countries most treasured diving destinations. It's isolated location, idyllic setting and laid-back Bedouin hospitality makes it a favourite destination for all who stumble upon it. The combination of Red Sea & Sinai desert make Dahab perfect for world class windsurfing, scuba diving, free diving, rock climbing & of course desert trekking with the Bedouin. Add to this a relaxed atmosphere, and you have a heady enticement for the young and young at heart.
Interested in online courses?
Most recent student reviews of language schools in Dahab
Most popular Arabic course types in Dahab
Interesting information about Dahab
Key Facts about Dahab
Population: 8,000
Time zone: +12h. (GMT +2)
Region: South Sinai,
Currency: EGP (1 EGP = 0.0637 USD)
Name of city in Arabic: دهب
Dahab quality of life rating:

4.8 (5 reviews by our former students)
Cost of Living:
Big Mac price (Egypt average):

39.74 EGP (56% cheaper than in USA)
Mains electricity:
Residential voltage:

220 V

Frequency:

50 Hz
Map with location of Arabic schools in Dahab



Public transportation in Dahab
Weather in Dahab
Climate Table
Legend:
Midday Temperature
Night-time Temperature
66.2 °F
68 °F
68 °F
69.8 °F
73.4 °F
77 °F
84.2 °F
84.2 °F
82.4 °F
77 °F
73.4 °F
66.2 °F
Arrival Airport
Sharm el-Sheikh International (SSH)
- 59 km. from Dahab city center
Public transportation to city center:
Taxi: 147 EGP, 80 minutes drive to city center of Dahab
Direct international flights from:
United Kingdom: Birmingham, London Gatwick, London Luton, Manchester
Other destinations that were popular to combine with courses in Dahab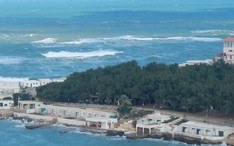 Alexandria
1 school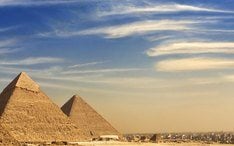 Cairo
3 schools
Ask a question