Best language schools in Dahab (ranked based on student reviews)
Filter
Map
How we create the points regarding what we like/dislike about a school
Map with location of Arabic schools in Dahab



How our students rated their experience in Dahab
Overall attractiveness of Dahab
8 authentic ratings from students who reserved a course with us in Dahab
What our students said about Dahab
5.0
Dahab is a tourist spot. There are restaurants along the waterfront and shops on the other side. Of course, you are approached a lot, but never harassed. It is a pity that there are few sandy beaches and few bathing possibilities that are not either privatised by hotels or restaurants, or that it is difficult to get into the water at the "free" places. However, there are sun beds and sometimes umbrellas in most of the bars. You can sunbathe there and only pay for the drinks etc. The entrance to the water here is pleasant via stairs.
Annkathrin
Germany
5.0
Absolutely! Dahab is a special place and not comparable with other cities in Egypt. Lovely and I will definitely come back here.
Jacqueline
Netherlands
Most recent student reviews of language schools in Dahab
Arabic course types in Dahab
Interested in online courses?
Interesting information about Dahab
Why Dahab? Low-key, laid-back and low-rise, Dahab is a small town on the southeast

...
coast of the Sinai Peninsula in Egypt, about 80 km northeast of Sharm el-Sheikh. Formerly a Bedouin fishing village, Dahab is now considered to be one of the countries most treasured diving destinations. It's isolated location, idyllic setting and laid-back Bedouin hospitality makes it a favourite destination for all who stumble upon it. The combination of Red Sea & Sinai desert make Dahab perfect for world class windsurfing, scuba diving, free diving, rock climbing & of course desert trekking with the Bedouin. Add to this a relaxed atmosphere, and you have a heady enticement for the young and young at heart.
Key Facts about Dahab
Population: 8,000
Time zone: +12h. (GMT +2)
Region: South Sinai,
Currency: EGP (1 EGP = 0.0331 USD)
Name of city in Arabic: دهب
Visa requirements data last updated on 01-12-2022
(
Source
)
High season: December
Low season: October
Average course price per week (High season): 200 €
Average course price per week (Low season): 225 €
Cost of Living:
Big Mac price (Egypt average):

73.50 EGP

(53% cheaper than in USA)
Mains electricity:
Residential voltage:

220 V

Frequency:

50 Hz
Weather in Dahab
Climate Table
Legend:
Midday Temperature
Night-time Temperature
66.2 °F
68 °F
68 °F
69.8 °F
73.4 °F
77 °F
84.2 °F
84.2 °F
82.4 °F
77 °F
73.4 °F
66.2 °F
Arrival airport
Sharm el-Sheikh International (SSH)
- 56 km. from Dahab city center
Public transportation to city center:
Taxi: 80 minutes drive to city center of Dahab
Public transportation in Dahab
Other destinations that were popular to combine with courses in Dahab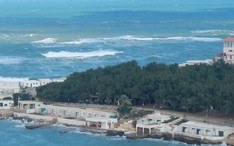 Alexandria
1 school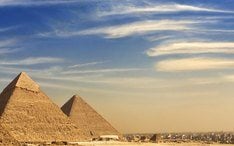 Cairo
3 schools
Didn't find what you are looking for?
Interested in language travel to other cities? Have a look at Arabic language schools in other cities in Egypt such as Alexandria, Cairo or see our list of all schools in Egypt.
You may also want to consult options outside Egypt for learning Arabic.