Best language schools in Budapest (ranked based on student reviews)
You are interested in learning Hungarian in Budapest? We have researched all the details about the best Hungarian language schools in Budapest for you so that you can easily compare prices, reviews, courses for adults and teenagers and special offers.
Filter
Didn't find what you are looking for?
Interested in language travel to
other cities
? Have a look at Hungarian language schools in other cities in Hungary such as or see our list of all
schools in Hungary
. You may also want to consult options outside Hungary for
learning Hungarian
.
Why Budapest? The importance of Budapest to Hungary is difficult to overestimate. More than two million people live in the capital – one fifth of the population – and everything converges here: roads and rail lines; air travel; industry, commerce and culture; opportunities, wealth and power. Like Paris, the city has a history of revolutions – in 1849, 1918 and 1956 – buildings, parks and avenues on a monumental scale, and a reputation for hedonism, style and parochial pride. In short, Budapest is a city worthy of comparison with other great European capitals.
Interested in online courses?
Which school to choose?
Get free advice from our language travel experts to help you find the best school for you.
Most recent student reviews of language schools in Budapest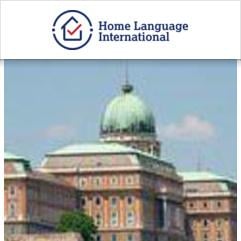 Study & Live in your Teacher's Home
immersion requiring speaking the language of the country, resulting in rich encounters and discoveries of the city's cultural heritage
I liked the follow-up of students' progress by one person of the school

4 September 2015
Course: Standard Programme - 2 weeks
Student age: 68 years
Marie-thérèse
France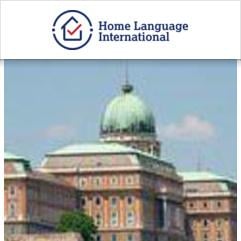 Study & Live in your Teacher's Home
The immersion in a family that helped have enriching encounters, and better appropriate the language, culture and heritage of the country.

29 July 2015
Course: Standard Programme - 2 weeks
Student age: 69 years
Françoise
France
Most popular Hungarian course types in Budapest
Key Facts about Budapest
In the latest 2019 Mercer the quality of life in Budapest was ranked 76 among 231 cities worldwide.
Population: 1,742,000
Time zone: -7h. (GMT +1)
Region: Budapest,
Currency: HUF (1 HUF = 0.0029 EUR)
Budapest quality of life rating:

5.0 (2 reviews by our former students)
Cost of Living:
* 100 = prices in Ulaanbaatar
Student price index excluding rent:

126* (26% more expensive than Ulaanbaatar)

Student price index including rent:

155* (55% more expensive than Ulaanbaatar)
Price index food only:

127* (27% more expensive than Ulaanbaatar)

Big Mac price (Hungary average):

891.36 HUF (24% cheaper than in United Kingdom)
Mains electricity:
Residential voltage:

230 V

Frequency:

50 Hz
Weather in Budapest
Climate Table
Legend:
Midday Temperature
Night-time Temperature
40

mm
30

mm
40

mm
40

mm
70

mm
60

mm
40

mm
70

mm
70

mm
60

mm
60

mm
40

mm
What to do in Budapest
Memento Park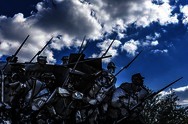 The Parliament Building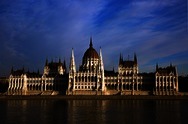 Margaret Island
Central Market Hall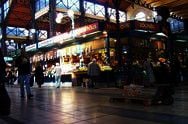 Andrássy Avenue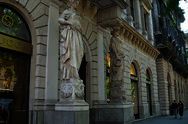 Budapest