7 Best language schools in Christchurch (ranked based on student reviews)
Filter
Map
How we create the points regarding what we like/dislike about a school
Map with location of English schools in Christchurch



How our students rated their experience in Christchurch
Overall attractiveness of Christchurch
21 authentic ratings from students who reserved a course with us in Christchurch
English course types in Christchurch
Interested in online courses?
Interesting information about Christchurch
Why Christchurch? Christchurch is the biggest city in the South island and often

...
described as New Zealand´s garden city. With the largest International airport on the island, it is an excellent entry point as well as a great base to explore all the island has to offer. The city is easy to explore by foot or bike, with lots of restaurants, shopping malls and bars to keep you entertained. It is hard to miss Hagley Park, a huge piece of land to the west of the city, which is used for a variety of activities throughout the year and boasts a fascinating botanical garden. Don't forget to make time for a trip up the Port Hills for breathtaking views of the city - perfect for a sunset selfie!
Key Facts about Christchurch
Population: 364,000
Time zone: +22h. (GMT +12)
Region: Canterbury, Christchurch City
Currency: NZD (1 NZD = 0.6446 USD)
Visa:
Nationals from USA can travel and study a language course up to 18 hours a week and for a maximum of 90 days without a full visa. It is just necessary to apply online for an ESTA card (Electronic System for Travel Authorization).
Check visa requirements for nationals from other countries.
Visa requirements data last updated on 01-12-2022
(
Source
)
High season: October
Low season: May
Average course price per week (High season): 312 NZD
Average course price per week (Low season): 355 NZD
Cost of Living:
* 100 = prices in New York
Student price index excluding rent:

80* (20% cheaper than New York)

Student price index including rent:

55* (45% cheaper than New York)
Price index food only:

74* (26% cheaper than New York)

Big Mac price (New Zealand average):

6.87 NZD

(14% cheaper than in USA)
Mains electricity:
Residential voltage:

230 V

Frequency:

50 Hz
Weather in Christchurch
Climate Table
Legend:
Midday Temperature
Night-time Temperature
7.2
6.7
5.4
5.2
4.3
4
4
4.7
5.5
6.5
6.9
6.8
32 °F
32 °F
32 °F
32 °F
32 °F
32 °F
32 °F
32 °F
32 °F
32 °F
32 °F
32 °F
50

mm
40

mm
50

mm
50

mm
60

mm
60

mm
60

mm
50

mm
40

mm
40

mm
40

mm
50

mm
What to do in Christchurch
Canterbury Museum
International Antarctic Centre
Cathedral Square
Christchurch Gondola & Tramway
Christchurch

Other destinations that were popular to combine with courses in Christchurch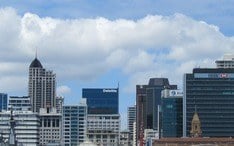 Auckland
19 schools
FAQ about schools in Christchurch