4 Best language schools in Dubai (ranked based on student reviews)
Filter
Map
How we create the points regarding what we like/dislike about a school
How our students rated their experience in Dubai
Overall attractiveness of Dubai
5 authentic ratings from students who reserved a course with us in Dubai
What our students said about Dubai
5.0
I was here 20 years ago. Dubai is a city of modernity, the dawn of the future and internationality. Always great. Even more so now during the Expo.
Achim
Switzerland
5.0
Dubai city of future, "Every day better than yesterday "
AMIRREZA
Iran
4.0
Not a place to be, but a place to explore :-)
Ulf
Germany
What school directors said about Dubai

Dubai offers; an easy visa process, safety, work opportunities, an English speaking environment, a cosmopolitan atmosphere and great Winter weather.
Montserrat Taylor
Director of ES, lives in Dubai since 2011
Arabic course types in Dubai
Interested in online courses?
Interesting information about Dubai
Why Dubai? Dubai is one of the seven emirates that make up the United Arab Emirates.

...
Only a century ago Dubai was a quiet town with Bedouin traders and pearl divers. The now globalized Dubai City's economy is based on the oil industry, tourism, real estate and financial services. The city boasts a very low crime rate, the Burj Al Arab (one of the world´s highest hotels), artificial islands, skiing in the desert, and possibly the best tax-free shopping around.
Key Facts about Dubai
Population: 3,479,000
Time zone: +14h. (GMT +4)
Region: Dubai,
Currency: AED (1 AED = 0.2723 USD)
Name of city in Arabic: دبي
Visa requirements data last updated on 01-12-2022
(
Source
)
High season: July
Low season: April
Average course price per week (High season): 314 US$
Average course price per week (Low season): 395 US$
Cost of Living:
* 100 = prices in New York
Student price index excluding rent:

71* (29% cheaper than New York)

Student price index including rent:

66* (34% cheaper than New York)
Price index food only:

73* (27% cheaper than New York)

Big Mac price (United Arab Emirates average):

18.00 AED

(5% cheaper than in USA)
Mains electricity:
Residential voltage:

220 V

Frequency:

50 Hz
Weather in Dubai
Climate Table
Legend:
Midday Temperature
Night-time Temperature
68 °F
69.8 °F
73.4 °F
75.2 °F
80.6 °F
82.4 °F
86 °F
89.6 °F
80.6 °F
80.6 °F
77 °F
75.2 °F
10

mm
40

mm
10

mm
10

mm
10

mm
10

mm
10

mm
10

mm
10

mm
10

mm
10

mm
20

mm
Events in Dubai
Best time to take a language course in Dubai
World Cup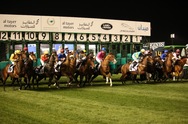 31 March 2023The Dubai World Cup is the dream of every horse racer. It takes place at the Meydan racetrack, and is one of the most important equestrian events in the world.
National Day Festival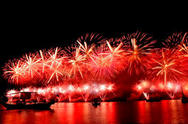 02 December 2023Celebrating independence from Great Britain, National Day events include concerts and parades. But the most exceptional event of the day is the fireworks display that lights up the Dubai sky.
What to do in Dubai
Jumeirah Mosque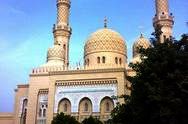 Dubai Museum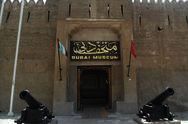 Deira Souqs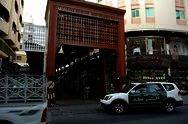 Desert Safari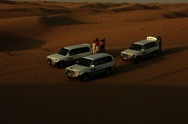 Dubai

FAQ about schools in Dubai
What is the best language school for adults in Dubai?

ES has received the best overall rating in Dubai.

Which Arabic school in Dubai has the best location?

ES, located in 15th Floor Mazaya Business Avenue, Jumeirah Lake Towers has been voted as the school with the best location in Dubai.

Which school offers the best accommodation in Dubai?

'Student Residence KSK Homes' at ES is the best rated accommodation in Dubai.

What are the costs of living in Dubai?

How did students rate Dubai compared to other cities?

Students rated Dubai with 3.8 stars out of 5.

Didn't find what you are looking for?

Interested in language travel to other cities? Have a look at Arabic language schools in other cities in United Arab Emirates such as Sharjah or see our list of all schools in United Arab Emirates. You may also want to consult options outside United Arab Emirates for learning Arabic.