Most popular destinations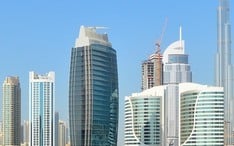 United Arab Emirates Language School Ranking based on student ratings - 6 schools
Filter
Map
Interested in online courses?
Information about United Arab Emirates
It's a safe Middle East destination with luxury and a taste of the exotic. Go for a camel ride in the Abu Dhabi desert, or dive the coral-filled waters of the Gulf. Visit Dubai which lives for attention, glitzy and glamor. This city is filled with flamboyant hotels, myriad shopping malls, great dining options and hip clubs and bars. Head to the Heritage Village during Ramadan or walk around the quiet, restored Bastakia area and smoke some sheesha.
Key Facts about United Arab Emirates
Population: 9,631,000
Capital: Abu Dhabi
Time zone: GMT +4
Currency: AED (1 AED = 8.4133 EGP)
Telephone country code: +971
Name of country in Arabic: الأمارات العربية المتحدة
Largest cities in United Arab Emirates:
1. Dubai: 1,100,000
2. Abu Dhabi: 600,000
3. Sharjah: 540,000
4. Al Ain: 410,000
5. Ajman: 230,000
Visa requirements data last updated on 01 Dec. 2022
(
Source
)
Cost of Living:
Big Mac price (United Arab Emirates average):

18.00 AED

(102% more expensive than in Egypt)
Mains electricity:
Residential voltage:

220 V

Frequency:

50 Hz
Q&A - Questions and answers about United Arab Emirates
I have a genuine interest in pursuing my teaching career at your English Institute.

"

With regard to your enquiry, I regret to inform you that we are an agency for language schools and we are not involved in the hiring process for any of our partner schools. If you are interested in teaching at one of our partner schools, I suggest you contact them directly in order to find out if they have any employment opportunities available.

"

Sawsan Zein, LanguageCourse.Net - May 08, 2023

FAQ about courses in United Arab Emirates

What is the best language school for adults in United Arab Emirates?

ES has received the best overall rating in Dubai.

Which Arabic school in United Arab Emirates has the best location?

ES, located in 15th Floor Mazaya Business Avenue, Jumeirah Lake Towers, Dubai has been voted as the school with the best location in United Arab Emirates.

Which schools in United Arab Emirates offer the best excursions and afternoon activities?

Students rated the activity program at ES as the best.

Which Arabic school offers the best rated teaching in United Arab Emirates?