Most popular destinations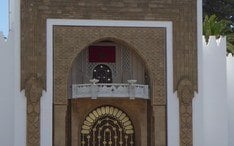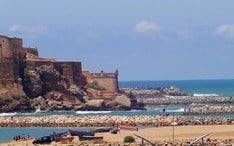 Morocco Language School Ranking based on student ratings - 5 schools
Filter
Map
Interested in online courses?
Information about Morocco
Fusil of culture, Morocco is a country of sensory overload, from the smell of the spices in the souks (the markets) to the beauty of the Riads, traditional Moroccan houses or palaces with an interior garden or courtyard. In all cities, go to the Medina, the old town, to see the beautiful architecture in the maze of streets, markets, and ruins. In the cities by the sea, like the famous movie Casablanca or the capital, Rabat, you can enjoy the sunny beaches as well. Some cities, like Agadir, offer a more modern charm with many resorts, while the city of Fez, with its ancient walled city, offers a more traditional view of the country.
Key Facts about Morocco
Population: 36,030,000
Capital: Rabat
Time zone: GMT +0
Currency: MAD (1 MAD = 0.0984 USD)
Telephone country code: +212
Name of country in Arabic: المغرب
Largest cities in Morocco:
1. Casablanca: 3,150,000
2. Rabat: 1,700,000
3. Fes: 960,000
4. Salé: 900,000
5. Marrakesh: 840,000
Visa requirements data last updated on 01 Dec. 2022
(
Source
)
Largest international airport in Morocco:

Mohammed V International Airport (CMN): 25 km. from Casablanca city center
Mains electricity:
Residential voltage:

127 V / 220 V

Frequency:

50 Hz
Q&A - Questions and answers about Morocco
I would like to learn Dutch in Morocco

"

You would like to learn Dutch in Morocco. Unfortunately, we have no schools offering this. We do work with schools in Morocco that offer Arabic or Moroccan Colloquial.

"

Robin Rebecca Pietersma, LanguageCourse.Net - Feb 22, 2023

I am currently in Morocco and would like to book a language course in Seville, but the website says I cannot book due to visa requirements. I have a European (Dutch) passport so a visa for Seville is not necessary. Can you help me book the course?

"

No issue at all, just send us a message via the contact box on the right and we will send you a link via where you can book.

"

Robin Rebecca Pietersma, LanguageCourse.Net - Feb 09, 2023

Can I apply as a teacher in one of your partner schools?

"

We are an agency for language schools and we are not involved in the hiring process for any of our partner schools. If you are interested in teaching at one of our partner schools, I suggest you contact them directly in order to find out if they have any employment opportunities available.

"

Madly, LanguageCourse.net - Apr 19, 2022

FAQ about courses in Morocco

What is the best language school for adults in Morocco?

Which Arabic school in Morocco has the best location?

Will my phone/laptop's power adaptor work in Morocco?

How much is the cheapest Arabic course in Morocco?

152€ for 1 weeks is the lowest price for an Arabic course in Morocco. The average cost of a language course in Morocco is 108€ per week.

Which schools in Morocco offer the best excursions and afternoon activities?

Do you work with any schools in Casablanca? Do they offer the visa?

"

We currently don't work with any schools in Casablanca, but we do have partner schools in Tetouan, Rabat and Marrakech. The schools does not offer the visa, but they offer the enrollment letter to support your visa application, you should apply for the visa on your own.

"

Susan Wang, Language Travel Consultant Chinese from LanguageCourse.Net - Nov 22, 2022

Can I do a language course in Tanger?

"

Currently, we only work with partner schools in Tetouan, Rabat and Marrakech.

"

Madly, FR Consultant from LanguageCourse.net - Mar 31, 2022