Best language schools in Sharjah (ranked based on student reviews)
Filter
Methodology of language school ranking
This ranking of language schools in Sharjah is 100% transparent. It is
exclusively based on the objective criteria of authentic reviews of clients
who booked their language course at our site, and whose
attendance was verified
. The
primary ranking criteria is the average overall student satisfaction
rating (
detailed information about the methodology
).
Didn't find what you are looking for?
Interested in language travel to other cities? Have a look at Arabic language schools in other cities in United Arab Emirates such as Dubai or see our list of all schools in United Arab Emirates.
You may also want to consult options outside United Arab Emirates for learning Arabic.
Why Sharjah? Only a stone's-throw away from the glitz and glamour that is downtown

...
Dubai, Sharjah is better known for preserving its culture, tradition and heritage where you will find well-maintained museums, beautiful mosques, Souks and numerous well kept small parks. A city deeply rooted in its Islamic traditions but has also maintained a good balance between with its 21st-century modernity. Boasting countless shops, restaurants and museums you are sure to be kept occupied here.
Interested in online courses?
Most popular Arabic course types in Sharjah
Interesting information about Sharjah
Key Facts about Sharjah
Population: 544,000
Time zone: +14h. (GMT +4)
Region: Ash Shāriqah,
Currency: AED (1 AED = 0.2722 USD)
Name of city in Arabic: الشارقة
Cost of Living:
* 100 = prices in New York
Student price index excluding rent:

58* (42% cheaper than New York)

Student price index including rent:

44* (56% cheaper than New York)
Price index food only:

50* (50% cheaper than New York)

Big Mac price (United Arab Emirates average):

14.77 AED (30% cheaper than in USA)
Mains electricity:
Residential voltage:

220 V

Frequency:

50 Hz
Other destinations that were popular to combine with courses in Sharjah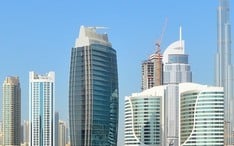 Dubai
2 schools