Most popular destinations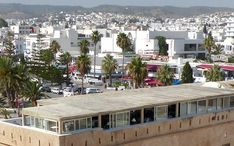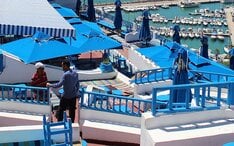 Tunisia Language School Ranking based on student ratings - 4 schools
Filter
Map
Interested in online courses?
Information about Tunisia
Tunisia is a country where visitors can have a relaxing beach holiday and explore cultural heritage in the same place! Spend time on the island of Djerba or in the city of Mahdia to soak up some Mediterranean sun. Its cultural history is a mix of various ages and influences with remains such as the Roman site of Dougga. This country's history seeps into its cities, who all have an interesting past and visual relics of the different ages. This is most clear in the lively capital of Tunis. This cosmopolitan city is home to traditional markets, winding streets and ancient remains as well as welcoming modern trends such as quirky cafes and fashion shops.
Key Facts about Tunisia
Population: 11,566,000
Capital: Tunis
Time zone: GMT +1
Currency: TND (1 TND = 0.3234 USD)
Telephone country code: +216
Name of country in Arabic: تونس
Largest cities in Tunisia:
1. Tunis: 700,000
2. Sfax: 275,000
3. Sousse: 165,000
4. Kairouan: 120,000
5. Midoun: 120,000
Visa requirements data last updated on 01 Dec. 2022
(
Source
)
Mains electricity:
Residential voltage:

230 V

Frequency:

50 Hz
FAQ about courses in Tunisia
What is the best language school for adults in Tunisia?

Which Arabic school in Tunisia has the best location?

SBC School of Language, located in 64 Mokhtar Atiaa street (1 st floor b°4) , bab bhar, Tunis has been voted as the school with the best location in Tunisia.

How much is the cheapest Arabic course in Tunisia?

124€ for 1 weeks is the lowest price for an Arabic course in Tunisia. The average cost of a language course in Tunisia is 129€ per week.

Which schools in Tunisia offer the best excursions and afternoon activities?

Which Arabic school offers the best rated teaching in Tunisia?

In which language will I be taught Arabic? Are there courses for Italians or only in French?

"

All courses are taught in Arabic, if the teacher finds that there are some students who are unable to follow the lessons, he or she may at his or her discretion choose another language to help them understand the basics, and it could possibly be in English or possibly in French if the majority of the class is possibly French-speaking and not English-speaking.

"

Antonio Zoppo, Language Travel Consultant Italian from LanguageCourse.Net - Mar 09, 2023