Hammamet Language School Ranking based on student ratings - 2 schools
Filter
Map
Interested in online courses?
Hammamet ratings & opinions
How our students rated their experience in Hammamet
Overall attractiveness of Hammamet
13 authentic ratings from students who reserved a course with us in Hammamet
Most recent student reviews of language schools in Hammamet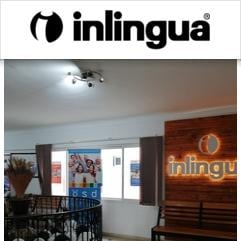 I have learned many useful things. The staff in the office and the teachers were very nice and friendly.
Unfortunately, the classrooms are very cold and you often freeze even wearing a jacket. Otherwise a very good school I recommend.

31 January 2017
Course: Modern Standard Arabic Language Course - 1 week
Student age: 30 years
Information about Hammamet
Why Hammamet? Hammamet means 'the baths' in Arabic and this sun drenched coast with crystal clear blue water is often dubbed the Tunisian St-Tropez. Located approx 40 miles south of the capital Tunis, this laid-back tourist destination is popular among tourists and locals alike for swimming and water sports. One of the first things you notice when you arrive here is that the entire town is basically one big garden where oranges, lemons and other citrus fruits grow, as well as olive groves. In fact, there is so much plant life that many poeple call it "the garden resort". By order of the government, building are not allowed to be taller than a tree, which means that Hammamet's buildings sprawl horizontally, unlike the brutal high-rise developments that have ruined so many other Mediterranean coasts. Apart from enjoying the beautiful beach one can browse the markets for local pottery or wander through the medina (old city) with walls that date to 1500. Summer brings festival fever to the city with plenty of music and theatrical offerings so there is always something for everyone.
Key Facts about Hammamet
Population: 98,000
Time zone: +11h. (GMT +1)
Region: Nābul,
Currency: TND (1 TND = 0.3234 USD)
Name of city in Arabic: الحمامات
Visa requirements data last updated on 01 Dec. 2022
(
Source
)
High season: December
Low season: May
Average course price per week (High season): 68 €
Average course price per week (Low season): 77 €
Mains electricity:
Residential voltage:

230 V

Frequency:

50 Hz
Weather in Hammamet
Climate Table
Legend:
Midday Temperature
Night-time Temperature
32 °F
32 °F
32 °F
32 °F
32 °F
32 °F
32 °F
32 °F
32 °F
32 °F
32 °F
32 °F
62

mm
49

mm
39

mm
34

mm
29

mm
16

mm
4

mm
11

mm
52

mm
42

mm
64

mm
81

mm
Arrival airports
Enfidha Hammamet International (NBE)
- 39 km. from Hammamet city center
Public transportation to city center:
Every 240 minutes, 50 minutes.
Main stops: Enfidha Airport, Hammamet Bus
Taxi: 45 minutes drive to city center of Hammamet
Tunis-Carthage (TUN)
- 60 km. from Hammamet city center
Public transportation to city center:
2 per day, 80 minutes.
Main stops: Carthage Hannibal, Aeroport, Casino, La Goulette, Tunis Marine – Tunis Ville, Hammam Lif, Turki, Bou Arkoub, Hammamet
Taxi: 50 minutes drive to city center of Hammamet
Monastir Habib Bourguiba International (MIR)
- 72 km. from Hammamet city center
Public transportation to city center:
Taxi: 75 minutes drive to city center of Hammamet
Public transportation in Hammamet
FAQ about courses in Hammamet
What is the best language school for adults in Hammamet?

Inlingua has received the best overall rating in Hammamet.

Which Arabic school in Hammamet has the best location?

Inlingua, located in Faysal Ibn Abdelaziz Street, 45 has been voted as the school with the best location in Hammamet.

How much is the cheapest Arabic course in Hammamet?

124€ for 1 weeks is the lowest price for an Arabic course in Hammamet. The average cost of a language course in Hammamet is 68€ per week.

Which schools in Hammamet offer the best excursions and afternoon activities?

Students rated the activity program at Inlingua as the best.

Which Arabic school offers the best rated teaching in Hammamet?

Inlingua was rated highest for quality of teaching.

Other destinations that were popular to combine with courses in Hammamet

Tunis

2 schools

Didn't find what you are looking for?

Interested in language travel to other cities? Have a look at Arabic language schools in other cities in Tunisia such as Sfax, Tunis or see our list of all schools in Tunisia. You may also want to consult options outside Tunisia for learning Arabic.