Best language schools in Faro (ranked based on student reviews)
Filter
Map
How we create the points regarding what we like/dislike about a school
Map with location of Portuguese schools in Faro



How our students rated their experience in Faro
Overall attractiveness of Faro
94 authentic ratings from students who reserved a course with us in Faro
What our students said about Faro
4.0
Faro is not directly on the sea and if you don't have a car, it's quite a hassle to explore tourist spots in the Algarve.
Sabine
Austria
5.0
The school is well located, easy to access. The staff are super friendly and accommodating
Denis F
Canada
5.0
A nice little town, I missed the park as it is being renovated.
Helene
Austria
3.0
As good as Malaga, my usual go-to city/beach destination.
Lynn
England UK
What school directors said about Faro
Faro is an ideal destination for students who wish to discover the "real" side of Portugal. The city offers history and culture set in a relaxing environment, on the shore of Ria Formosa, while having the whole of the Algarve to be easily explored.
Most recent student reviews of language schools in Faro
Portuguese course types in Faro
Interested in online courses?
Interesting information about Faro
Why Faro? Faro is the capital of the district of Algarve and has about 40.000

...
inhabitants. The city grew in importance after deciding in 1577 that the bishop´s seat should be located in Faro. Faro is also the home of the Rio Formosa lagoon, a nature reserve hundreds of different birds who make a stopover during the spring and autumn migratory periods. The main sights of historical interest are within the charming old town centre.
Key Facts about Faro
Population: 42,000
Time zone: +10h. (GMT +0)
Region: Faro, Faro
Currency: EUR (1 EUR = 1.0873 USD)
Visa requirements data last updated on Dec 01, 2022
(
Source
)
High season: July
Low season: December
Average course price per week: 312 €
Cost of Living:
Big Mac price (Portugal average):

4.39 €

(7% cheaper than in USA)
Mains electricity:
Residential voltage:

230 V

Frequency:

50 Hz
Weather in Faro
Climate Table
Legend:
Midday Temperature
Night-time Temperature
59 °F
59 °F
59 °F
60.8 °F
62.6 °F
64.4 °F
66.2 °F
68 °F
68 °F
66.2 °F
62.6 °F
60.8 °F
63

mm
64

mm
35

mm
41

mm
20

mm
7

mm
2

mm
4

mm
13

mm
63

mm
84

mm
116

mm
Events in Faro
Best time to take a language course in Faro
Portugal Day Celebrations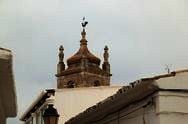 10 June 2023The Día de Portugal is celebrated on the anniversary of the death of the famed Portuguese writer, Luis de Camoes. While official ceremonies with military parades take place in a different city each year, the day is commemorated throughout the country and also by emigrants abroad.
Motorcycle Rally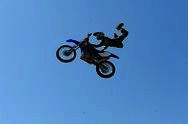 July 2023Every year, Faro hosts a massive biker rally put on by the Moto Clube de Faro. The event is so widely known that Faro has been referred to as Europe's Biker Mecca, it boasts all the classic biker paraphernalia, live shows, tattoo artists, camping and plenty of food and drink.
Ria Formosa Festival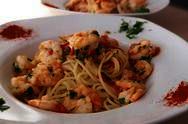 July 2023Festival celebrating the gastronomy of the Ria Formosa region with a special emphasis on seafood and local beers. Sample some or all of the many and varied local dishes -- all delicious and all very reasonably priced.
What to do in Faro
Faro Municipal Museum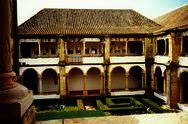 Deserta Island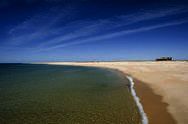 Faro

Arrival airport
Faro (FAO)
- 3 km. from Faro city center
Public transportation to city center:
Every 60 minutes, 15 minutes.
Main stops: Faro Aeroporto, Pontes de Marchil, Faro
Taxi: 6 minutes drive to city center of Faro
Didn't find what you are looking for?
Interested in language travel to other cities? Have a look at Portuguese language schools in other cities in Portugal such as Lisbon, Porto or see our list of all schools in Portugal.
You may also want to consult options outside Portugal for learning Portuguese.