14 Best language schools in Portugal (ranked based on student reviews)
Filter
Map
Most popular destinations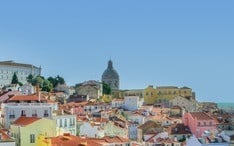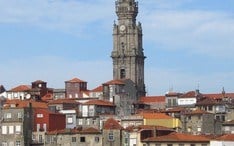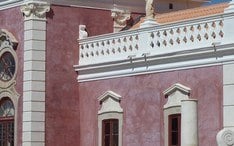 Map with location of Portuguese schools in Portugal



Portuguese course types in Portugal
Interested in online courses?
Interesting information about Portugal
Located in the Iberian Peninsula, Portugal offers sun-kissed beaches and amazing cliffs, a surfer´s paradise. The capital, Lisbon, with its medieval atmosphere and its narrow lanes, inspired artists such as Fernando Pessoa. Lisbon was also the place where Vasco de Gama's journeys began. In the northern part of the country there is Porto, the second largest city, famous for the its wine, called Vinho do Porto in the local language.
Key Facts about Portugal
Population: 10,282,000
Capital: Lisbon
Time zone: GMT +1
Currency: EUR (1 EUR = 1.0895 USD)
Telephone country code: +351
Largest cities in Portugal:
1. Lisbon: 520,000
2. Porto: 250,000
3. Amadora: 180,000
4. Braga: 120,000
5. Setubal: 115,000
Visa requirements data last updated on Dec 01, 2022
(
Source
)
Largest international airport in Portugal:

Lisbon Humberto Delgado Airport (LIS): 7 km. from Lisbon city center
Cost of Living:
Big Mac price (Portugal average):

4.38 €

(7% cheaper than in USA)
Mains electricity:
Residential voltage:

230 V

Frequency:

50 Hz
Most popular regions in Portugal for language travel
Questions and answers about Faro
I would like to know when the courses are available and how long they last so I can make living arrangements.

"

Generally, all courses start on a Monday unless otherwise specified. You can take many programmes for as little as one week for as long as you wish. There are many General Portuguese courses available for beginners to complete proficiency.

"

Fraser Provan , Area Manager English from LanguageCourse.Net - Dec 07, 2022

FAQ about schools in Portugal

What is the best language school for adults in Portugal?

Which Portuguese school in Portugal has the best location?

Portuguese Connection, located in Praça do Príncipe Real 23, cv esq., Príncipe Real, Lisbon has been voted as the school with the best location in Portugal.

Which Portuguese school offers the best rated teaching in Portugal?

Which school offers the best accommodation in Portugal?

What is the recommended course duration?

You can take courses for just 1 week. For significant progress opt for longer durations.

I would like to know if the schools give a certificate at the end of the course.

"

At the end of the course, regardless of the school you attend and the number of weeks you book, the school will give you a certificate/diploma of attendance indicating that you have taken a course with them and your language level, only if you attend class regularly. Please be aware it is not an official title.

"

Rubén De Haro, Area Manager - Spanish from LanguageCourse.net - Aug 23, 2022

We are looking for an intensive language course for our son. He is almost 16 years old and will enroll in a Portuguese school. Do you have any options for him?

"

The minimum age for our group courses is 16yrs and so, unfortunately, we will not be able to accept this student onto this type of course. However, any of our individual programs are suitable and the student can start any Monday. The Crash Intensive Programme (CIP) is a good option. Included in the program is access to our online learning platform for study and practice between lessons (hundreds and hundreds of exercises and activities) which could be super useful in this case.

"

Alex Bone, from inlingua Porto - Aug 09, 2022

If I book without accommodation, is it possible to add it later?

"

Yes, of course! Please note, however, that it is not 100% certain that the school can then confirm the request, especially at some specific times of the year. That is why we recommend that you always place your request at the time of enrolment, and if it is no longer needed you can cancel it within 48/72 hours of receiving the course confirmation email.

"

Antonio, Area Manager Italian from Portuguese Connection - Aug 04, 2022

I wonder if the courses and accommodations currently offered on your website can also be booked for next year? If so, are the prices the same?

"

Yes, for the most part the courses and accommodations offered will be the same. What is good to know is that at the end of the year we (Languagecourse.net) always update all of the school profiles for the next year. During that period we will publish the new course starting dates, prices & accommodation/course options, if there are any. If you see a course you'd like to book for next year, we recommend that you send us an email so we can check with the school if they can honour this years prices for your course starting next year. Additionally, most schools tend to offer their best accommodations to those who book early.

"

Robin Rebecca Pietersma, from Languagecourse.net - Oct 04, 2021

The website states that the school offers free cancellation on my course, is there any special conditions that apply if I want to cancel (do I need to have a doctor's certificate or something similar)?

"

Not at all, free cancellation means free cancellation, so you do not have to give us any reason should you choose to cancel. Just remember to check when the last day of the free cancellation is, so that you do not inform us too late and risk cancellation fees from the school. If you book accommodation via the school, make sure to check the cancellation policy for the accommodation as well as for the course.

"

Louise Granath, Area Manager from LanguageCourse.net - Jul 29, 2021