Best language schools in Helsinki (ranked based on student reviews)
Filter
How we create the points regarding what we like/dislike about a school
Most recent student reviews of language schools in Helsinki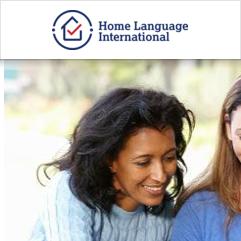 It wasn't a school. I lived with the teacher and we had lessons in her home. She was extremely organized, cordial, good-humored, and delightful to be around. I enjoyed her and very much appreciated her ability to communicate with me both as peer and as a teacher of an elementary student.
This experience exceeded my expectations. I think it's a risk to take an unknown student into your home for a week, and Arja was wonderful on every count: as a teacher, as a human being, as a hostess. It was a perfect match; we have a lot of similar interests and tastes, which made it a pleasure to live in her home for a week and to receive a good foundation for carrying my study of Finnish forward.

9 April 2018
Course: Standard Programme Intensive - 1 week
Student age: 64 years
Finnish course types in Helsinki
Interested in online courses?
Interesting information about Helsinki
Why Helsinki? Helsinki has a character quite different from the other Scandinavian

...
capitals, and in many ways is closer in mood (and certainly in looks) to the major cities of eastern Europe. Much of central Helsinki is a succession of compact granite blocks, interacted with characteristic buildings, alongside waters, green areas and glass-covered office blocks as well as shopping centres. The city is hemmed in on three sides by water, and all the things of interest are within walking distance of one another. The streets have a youthful buzz, and the short summer is acknowledged by crowds strolling the boulevards, cruising the shopping arcades and socializing in the outdoor cafés and restaurants.The museums, especially the National Museum and the Art Museum of the Atheneum, reveal the country's folklore and culture.
Key Facts about Helsinki
Population: 559,000
Time zone: -7h. (GMT +2)
Region: Uusimaa, Helsinki
Currency: EUR (1 EUR = 1337.3741 KRW)
Visa requirements data last updated on 01-12-2022
(
Source
)
High season: July
Low season: November
Average course price per week (High season): 260 €
Average course price per week (Low season): 100 €
Cost of Living:
* 100 = prices in Seoul
Student price index excluding rent:

94* (6% cheaper than Seoul)

Student price index including rent:

98* (2% cheaper than Seoul)
Price index food only:

58* (42% cheaper than Seoul)

Big Mac price (Finland average):

4.39 €

(36% more expensive than in South Korea)
Mains electricity:
Residential voltage:

230 V

Frequency:

50 Hz
Weather in Helsinki
Climate Table
Legend:
Midday Temperature
Night-time Temperature
1 °C
0 °C
0 °C
0 °C
5 °C
12 °C
19 °C
18 °C
16 °C
12 °C
8 °C
4 °C
40

mm
30

mm
30

mm
30

mm
40

mm
40

mm
60

mm
70

mm
60

mm
60

mm
60

mm
50

mm
What to do in Helsinki
Old Market Hall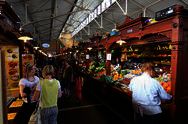 Senate Square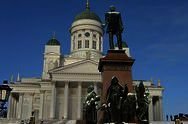 Esplanade Park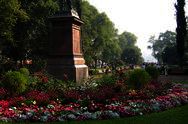 Helsinki

Other destinations that were popular to combine with courses in Helsinki
Turku
1 school
Didn't find what you are looking for?
Interested in language travel to other cities? Have a look at Finnish language schools in other cities in Finland such as Turku or see our list of all schools in Finland.
You may also want to consult options outside Finland for learning Finnish.