Best language schools in Turku (ranked based on student reviews)
Filter
Methodology of language school ranking
This ranking of language schools in Turku is 100% transparent. It is
exclusively based on the objective criteria of authentic reviews of clients
who booked their language course at our site, and whose
attendance was verified
. The
primary ranking criteria is the average overall student satisfaction
rating (
detailed information about the methodology
).
Didn't find what you are looking for?
Interested in language travel to other cities? Have a look at Finnish language schools in other cities in Finland such as Helsinki or see our list of all schools in Finland.
You may also want to consult options outside Finland for learning Finnish.
Why Turku? Turku has everything that a typical medieval European town has. A

...
riverfront, a market square, a castle and a cathedral. Take a stroll through the medieval cobblestoned streets and take it all in. The Aura River is at the heart of the city and during the summer, the riverbanks come to life with events and people gathering to eat, drink and listen to music. Festivals, music, theatre, art, design and more are the norm here where fun and enjoyment are top of the agenda.
Interested in online courses?
Most recent student reviews of language schools in Turku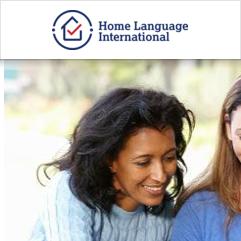 Study & Live in your Teacher's Home
I am very pleased! The family is really nice :)

30 September 2019
Course: Standard Programme Intensive - 2 weeks
Student age: 41 years
Richard
Sweden
Most popular Finnish course types in Turku
Interesting information about Turku
Key Facts about Turku
Population: 176,000
Time zone: +12h. (GMT +2)
Region: Varsinais-Suomi, Turku
Currency: EUR (1 EUR = 1.0708 USD)
Cost of Living:
* 100 = prices in New York
Student price index excluding rent:

82* (18% cheaper than New York)

Student price index including rent:

54* (46% cheaper than New York)
Price index food only:

68* (32% cheaper than New York)

Big Mac price (Finland average):

4.27 € (20% cheaper than in USA)
Mains electricity:
Residential voltage:

230 V

Frequency:

50 Hz