Heredia Language School Ranking based on student ratings - 2 schools
Filter
Map
Interested in online courses?
Information about Heredia
Why Heredia? Heredia is a modest-sized town about 8 miles northwest of San José amist a sea of coffee plantations. There's a pleasant slow-paced, nostalgic atmosphere to the neat and orderly grid-patterned town with its old adobe houses with tile roofs and corridors. It is known as "La Ciudad de las flores" or the City of Flowers.
Key Facts about Heredia
Population: 22,000
Time zone: -15h. (GMT -6)
Region: Heredia,
Currency: CRC (1 CRC = 2.4646 KRW)
Visa requirements data last updated on 01 Dec. 2022
(
Source
)
Cost of Living:
Big Mac price (Costa Rica average):

2,099.61 CRC

(12% more expensive than in South Korea)
Mains electricity:
Residential voltage:

120 V

Frequency:

60 Hz
Events in Heredia
Best time to take a language course in Heredia
Independence Day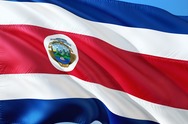 15 September 2023Costa Rican Independence Day commemorates the independence of Central America from Spain in 1841. It's a day of celebration and reflection about Costa Rican heritage and patriotism. On this day you'll see large parades and people singing the national anthem. Two important events of this day are the reenactment of the notification of Costa Rica's liberation carrying the 'freedom torch' and the parades of school bands marching and wearing traditional clothing.
FAQ about courses in Heredia
What is the best language school for adults in Heredia?

Which Spanish school in Heredia has the best location?

How much is the cheapest Spanish course in Heredia?

281US$ for 1 weeks is the lowest price for a Spanish course in Heredia. The average cost of a language course in Heredia is 273US$ per week.

Which schools in Heredia offer the best excursions and afternoon activities?

Which Spanish school offers the best rated teaching in Heredia?

Other destinations that were popular to combine with courses in Heredia

Didn't find what you are looking for?