Best language schools in Le Gosier (ranked based on student reviews)
Filter
Map
Methodology of language school ranking
This ranking of language schools in Le Gosier is 100% transparent. It is
exclusively based on the objective criteria of authentic reviews of clients
who booked their language course at our site, and whose
attendance was verified
. The
primary ranking criteria is the average overall student satisfaction
rating (
detailed information about the methodology
).
Didn't find what you are looking for?
Interested in language travel to other cities? Have a look at French language schools in other cities in Guadeloupe such as Sainte-Anne or see our list of all schools in Guadeloupe.
You may also want to consult options outside Guadeloupe for learning French.
Why Le Gosier? Le Gosier is an island of the French overseas region of Guadeloupe. One

...
one side is a cluster of high-rise hotels full of holiday-makers enjoying the fabulous sandy beaches and on the other is a rather-built up Caribbean town. There's not much interaction between the two, and your experience here will be highly influenced by which side of the town you spend your time in. There are plenty of leisure activities to choose from including swimming, sailing and kayaking,joking The beautiful beaches found all around the island are sure to appeal to lovers of relaxation.
Interested in online courses?
What our students said about Le Gosier
4.0
Le Gosier as a city would actually be pretty, but sadly the picture was clouded a little because of the barricades.
Claudia
Austria
1.0
Le Gosier is a great City - lovely little beach, delicious food, friendly locals and not too touristy.
Maria
Denmark
4.0
The scenery behind Le Gosier is underrated. There is not much public transport during the weekend.
Jan
Netherlands
5.0
I find it to be an excellent course.
Ivonne

Most recent student reviews of language schools in Le Gosier
Most popular French course types in Le Gosier
Interesting information about Le Gosier
Key Facts about Le Gosier
Population: 29,000
Time zone: +6h. (GMT -4)
Region: Guadeloupe, Guadeloupe
Currency: EUR (1 EUR = 1.1274 USD)
Le Gosier quality of life rating:

4.0 (7 reviews by our former students)
Mains electricity:
Residential voltage:

230 V

Frequency:

50 Hz
Map with location of French schools in Le Gosier



Public transportation in Le Gosier
Weather in Le Gosier
Climate Table
Legend:
Midday Temperature
Night-time Temperature
32 °F
32 °F
32 °F
32 °F
32 °F
32 °F
32 °F
32 °F
32 °F
32 °F
32 °F
32 °F
80

mm
60

mm
70

mm
110

mm
150

mm
120

mm
160

mm
190

mm
230

mm
220

mm
220

mm
140

mm
Events in Le Gosier
Best time to take a language course in Le Gosier
Carnival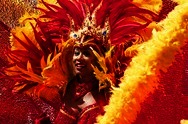 February 2022The Carnival of Guadeloupe is more than just a festivity. It's passion, religion, an institution!
Arrival Airport
Pointe-à-Pitre Le Raizet (PTP)
- 7 km. from Le Gosier city center
Public transportation to city center:
Taxi: 20 minutes drive to city center of Le Gosier
Direct international flights from:
USA: Baltimore Washington International, Boston Logan International, Fort Lauderdale International, New York John F. Kennedy
Canada: Montreal Pierre Elliott Trudeau
Other destinations that were popular to combine with courses in Le Gosier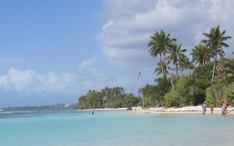 Sainte-Anne
1 school
Ask a question