School Trips / Groups courses in Manuel Antonio offered by 1 language school - 1 week Spanish course.
Filter
Map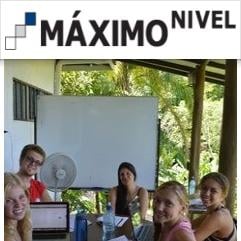 Price per student:
(price per week)
912 US$
Student Residence
Triple room
824 US$
Homestay
Triple room
Price includes
Weekly evaluation meeting of group leader with language teacher
Afternoon activities for 2 days per week

Salsa Classes, Cooking Classes
Extra services
SIM cards for group leader
SIM cards for each student
Manuel Antonio National Park & Ocean King Catamara - 4 h.
(185 US$)
Manuel Antonio map with schools offering School Trips / Groups courses



Interested in School Trips / Groups courses in other cities?
Spanish course types in Manuel Antonio
Interested in online courses?
School Trips / Groups course destinations
Spanish schools in Costa Rica