School Trips / Groups courses in New York offered by 1 language school - 1 week English course.
Filter
Map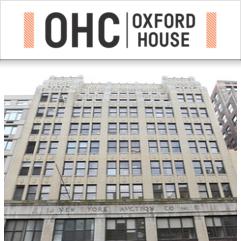 Price per student:
(price per week)
1090 US$
Broadway Hotel and Hostel
Double room
1069 US$
Homestay
Double room
Price includes
Weekly evaluation meeting of group leader with language teacher
Airport transfer - John F. Kennedy International Airport (JFK)
Airport transfer - La Guardia (LGA)
Afternoon activities for 5 days per week

NYC Restaurant week: Try a new restaurant!,'Light Cycles' Installation, World Trade Center & Museum, Chelsea Art Gallery Openings, Chinese New Year Celebrations
Evening activities for 3 days per week

St Patrick's Cathedral, Lunar New Year Central Park Festival, Gospel music
Full day or weekend excursions for 1 days per week

Daily accompanied excursions
Extra services
Travel cards for local public transport for 3 weeks
(35 a week US$)
Health insurance
(42 US$)
The Rockefeller Center
(29 US$)
NBA All-Star Weekend
(15+ US$)
Jazz Music @ Dizzy's Club
(20-30 US$)
Mister Saturday Night
(20 US$)
The Frick Collection
(20 US$)
Museum of the Moving Image
(12 US$)
NY Botanical Garden Orchid Show
(20 US$)
Interested in School Trips / Groups courses in other cities?
Interested in online courses?
How our students rated their experience in New York
Overall city attractiveness
351 authentic reviews from students who reserved with us
Most popular English course types in New York
Interesting information about New York
New York map with schools offering School Trips / Groups courses