Best language schools in Sopot (ranked based on student reviews)
Filter
Map
Methodology of language school ranking
This ranking of language schools in Sopot is 100% transparent. It is
exclusively based on the objective criteria of authentic reviews of clients
who booked their language course at our site, and whose
attendance was verified
. The
primary ranking criteria is the average overall student satisfaction
rating (
detailed information about the methodology
).
Didn't find what you are looking for?
Why Sopot? Sun, sea and sand Sopot is where Poland comes to relax and is Poland's

...
Riviera. With several miles of fine, golden sand on offer backed by a sand dune that has been colonised by long grasses and wild roses its a national gem. Its long wooden pier extends into the Bay of Gdańsk which is perfect for a long stroll and since the city was originally a spa town the air is so clean it seems sweet and breathing it is as if you are trying on a nice new pair of lungs. In town, the Crooked House is a surreal building modelled on fairy-tale illustrations and shouldn't be missed.
Interested in online courses?
What our students said about Sopot
4.0
Pretty town by the sea located a few kilometers from the beautiful city of Gdansk.
Patrick
France
5.0
Pretty seaside resort with a variety of excursion options, good transport links.
Peter
Germany
How our students rated their experience in Sopot
Overall city attractiveness
23 authentic reviews from students who reserved with us
Most recent student reviews of language schools in Sopot
Most popular Polish course types in Sopot
Interesting information about Sopot
Key Facts about Sopot
Population: 41,000
Time zone: +11h. (GMT +1)
Region: Pomeranian Voivodeship, Sopot
Currency: PLN (1 PLN = 0.2263 USD)
High season: July
Low season: December
Average course price per week (High season): 165 €
Average course price per week (Low season): 126 €
Cost of Living:
Big Mac price (Poland average):

12.55 PLN (51% cheaper than in USA)
Mains electricity:
Residential voltage:

230 V

Frequency:

50 Hz
Map with location of Polish schools in Sopot



Public transportation in Sopot
Weather in Sopot
Climate Table
Legend:
Midday Temperature
Night-time Temperature
32 °F
32 °F
32 °F
32 °F
32 °F
32 °F
32 °F
32 °F
32 °F
32 °F
32 °F
32 °F
What to do in Sopot
Art Gallery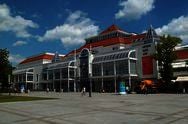 Sopot Museum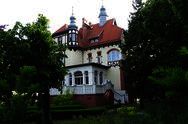 Pier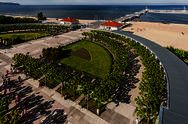 Sopot

Arrival Airport
Gdańsk Lech Wałęsa (GDN)
- 9 km. from Sopot city center
Public transportation to city center:
Every 20 minutes, 42,00 PLN, 45 minutes.
Main stops: Gdansk Port Lotniczy, Gdansk Wrzeszcz + Gdansk Wrzeszcz, Sopot
Every 60 minutes, 5,00 €, 45 minutes.
Main stops: Port Lotniczy, Sopot Chopina
Taxi: 55 PLN, 20 minutes drive to city center of Sopot
Direct international flights from:
United Kingdom: Aberdeen, Birmingham, Doncaster Sheffield, Glasgow International, Liverpool, London Luton, London Stansted
Ireland: Dublin