Best language schools in Warsaw (ranked based on student reviews)
You are interested in learning Polish in Warsaw? We have researched all the details about the best Polish language schools in Warsaw for you so that you can easily compare prices, reviews, courses for adults and teenagers and special offers.
Filter
Didn't find what you are looking for?
Why Warsaw? A decade after the fall of communism, Warsaw has turned into a thrilling, busy city swiftly catching up with the West. It's Poland's most cosmopolitan, dynamic and progressive urban centre, dotted with luxury hotels, elegant shops and a diverse range of services. The tourist epicentre of Warsaw is the "Royal Route", along with the palaces and royal gardens. The city also boasts many green spaces, with leafy parks where in summer, rowing boats cruise past outdoor cafés and free classical concerts attract crowds.
Interested in online courses?
Which school to choose?
Get free advice from our language travel experts to help you find the best school for you.
Most recent student reviews of language schools in Warsaw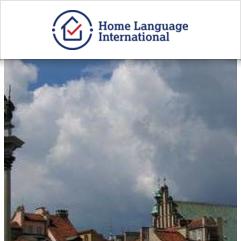 Study & Live in your Teacher's Home
I liked the teacher and the lessons.
It was fine. It was a good experience

17 August 2015
Course: Standard Programme Intensive - 1 week
Student age: 65 years
John
United States
Most popular Polish course types in Warsaw
Key Facts about Warsaw
In terms of quality of life Warsaw reached place number 82 in the 2019 Mercer.
Population: 1,703,000
Time zone: +11h. (GMT +1)
Region: Masovian Voivodeship, Warszawa
Currency: PLN (1 PLN = 0.2690 USD)
Name of city in Polish: Warszawa
Warsaw quality of life rating:

4.4 (9 reviews by our former students)
Cost of Living:
* 100 = prices in New York
Student price index excluding rent:

49* (51% cheaper than New York)

Student price index including rent:

40* (60% cheaper than New York)
Price index food only:

40* (60% cheaper than New York)

Big Mac price (Poland average):

10.56 PLN (51% cheaper than in USA)
Mains electricity:
Residential voltage:

230 V

Frequency:

50 Hz
Weather in Warsaw
Climate Table
Legend:
Midday Temperature
Night-time Temperature
32 °F
32 °F
32 °F
32 °F
32 °F
32 °F
32 °F
32 °F
32 °F
32 °F
32 °F
32 °F
20

mm
20

mm
30

mm
30

mm
50

mm
60

mm
70

mm
70

mm
40

mm
40

mm
30

mm
30

mm
What to do in Warsaw
Palace of Culture and Science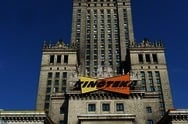 Royal Castle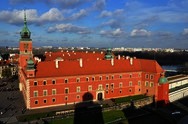 Park Lazienki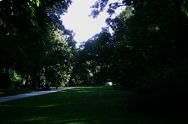 Old Town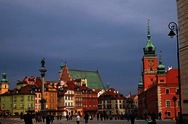 Warsaw

Arrival Airports
Warsaw Chopin (WAW)
- 7 km. from Warsaw city center
Public transportation to city center:
Every 30 minutes, 22,00 PLN, 20 minutes.
Main stops: Warszawa Lotnisko Chopina, Warszawa Srodmiescie
Every 15 minutes, 8,00 PLN, 30 minutes.
Main stops: Lotnisko Chopina - Przylotoy 02, Bennetta, Kom,itetu Obrony Robotnikow, Lezajska, Baleya, Pruszkowska, Banacha, Raszynska, Centrum 05
Taxi: 120 €, 90 minutes drive to city center of Warsaw
Direct international flights from:
United Kingdom: Birmingham, Doncaster Sheffield, Glasgow International, Liverpool, London Gatwick, London Heathrow, London Luton
USA: Chicago O'Hare International, New York John F. Kennedy
Ireland: Dublin
Canada: Toronto Pearson International
Lodz Lublinek (LCJ)
- 124 km. from Warsaw city center
Public transportation to city center:
Every 60 minutes, 32,00 PLN, 120 minutes.
Main stops: Obywatelska, R. Lotn. Lwowskich, Plac Niepodległości, Mochnackiego, Dachowa, Lodz Chojny, Koluszki, Skierniewice, Zyrardow, Warszawa Centralna
2 per day, 38,00 PLN, 145 minutes.
Main stops: Lotnisko Terminal Pasażerski, Wólczańska, Lodz, dw.Kaliska, Warszawa/dw. Centralny
Taxi: 125 €, 90 minutes drive to city center of Warsaw