School Trips / Groups courses in Bagno di Romagna offered by 1 language school - 1 week Italian course.
Filter
Map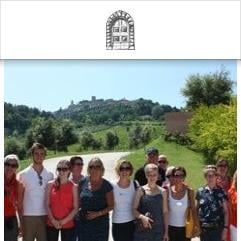 Price per student:
(price per week)
618 €
B&B Casa per Ferie Clarisse
Double room
518 €
Homestay
Double room
Price includes
Weekly evaluation meeting of group leader with language teacher
Afternoon activities for 2 days per week

Cultural conferences, Film
Evening activities for 1 days per week

Evening in Pizzeria with teachers
Extra services
SIM cards for group leader
SIM cards for each student
Airport transfer - Guglielmo Marconi (BLQ)
(200 €)
1 cooking lesson - 4 h.
(40 €)
1 guided excursion in the afternoon - 4 h.
(20 €)
Interested in School Trips / Groups courses in other cities?
Interested in online courses?
How our students rated their experience in Bagno di Romagna
Overall city attractiveness
31 authentic reviews from students who reserved with us
Most popular Italian course types in Bagno di Romagna
Interesting information about Bagno di Romagna
Bagno di Romagna map with schools offering School Trips / Groups courses



School Trips / Groups course destinations