8 Best language schools in Beijing (ranked based on student reviews)
Filter
Map
How we create the points regarding what we like/dislike about a school
Map with location of Chinese schools in Beijing



How our students rated their experience in Beijing
Overall attractiveness of Beijing
101 authentic ratings from students who reserved a course with us in Beijing
Most recent student reviews of language schools in Beijing
The teaching method and the location.

19 December 2018
Course: Part-time Group Program - 8 weeks
Student age: 34 years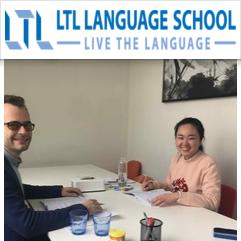 Teachers, the support and help in solving small problems or needs.

6 August 2018
Course: Small Group - 4 weeks
Student age: 36 years
Chinese course types in Beijing
Interested in online courses?
Interesting information about Beijing
Why Beijing? Beijing, one of the biggest cities in the world, is not only interesting

...
due to the great economic boom they are experiencing but especially because of its astonishing history and culture.Beyond the modernity, Beijing offers a bountiful mixture of traditional lane houses (hutong), parks, architectural and cultural treasures and exquisite temples.
Key Facts about Beijing
Population: 18,961,000
Time zone: +18h. (GMT +8)
Region: Beijing,
Currency: CNY (1 CNY = 0.1483 USD)
Name of city in Chinese: 北京
Visa requirements data last updated on 01-01-1970
.
High season: August
Low season: February
Average course price per week (High season): 313 C$
Average course price per week (Low season): 1,595 CNY
Cost of Living:
* 100 = prices in New York
Student price index excluding rent:

61* (39% cheaper than New York)

Student price index including rent:

53* (47% cheaper than New York)
Price index food only:

84* (16% cheaper than New York)

Big Mac price (China average):

24.00 CNY

(31% cheaper than in USA)
Mains electricity:
Residential voltage:

220 V

Frequency:

50 Hz
Weather in Beijing
Climate Table
Legend:
Midday Temperature
Night-time Temperature
32 °F
32 °F
32 °F
32 °F
32 °F
32 °F
32 °F
32 °F
32 °F
32 °F
32 °F
32 °F
0

mm
0

mm
0

mm
10

mm
30

mm
70

mm
220

mm
170

mm
50

mm
10

mm
10

mm
0

mm
Events in Beijing
Best time to take a language course in Beijing
Labour Day
01 May 2023 - 01 May 4043Labour Day in China commemorates workers and labour struggles. It is celebrated with local and rural festivals, markets and events of all types.
National Day
01 October 2023 - 07 October 2023Traditional Chinese festival. Moon cakes are eaten, there are dances for young people and parades with lighted lanterns. Incense is burnt in honour of the ancient gods, the lion dance is performed and lanterns are hung from bamboo poles.
Confucius' Birthday
28 October 2023 - 27 October 4042The birthday of the most famous Chinese philosopher is celebrated at the Temple of Confucius of Beijing.
What to do in Beijing
Forbidden City
Capital Museum
Hòuhai Lakes
Great Wall
Happy Valley Beijing
Beijing

Arrival airport
Beijing Capital International (PEK)
- 24 km. from Beijing city center
Public transportation to city center:
Every 30 minutes, 44 minutes.
Main stops: Bcia Terminal 1 to Guangqumen
Every 10 minutes, 80 minutes.
Main stops: Beijing PEK T2 to Dongzhimen, Dongzhimen to Beijing Station
Taxi: 40 minutes drive to city center of Beijing
FAQ about schools in Beijing
What is the best language school for adults in Beijing?

Which Chinese school in Beijing has the best location?

LTL Mandarin School, located in Jianguo Rd. 88, Xiandai SOHO, Building B, 504 has been voted as the school with the best location in Beijing.

What is the best airport to arrive to in Beijing?

Do schools in Beijing offer courses to prepare for Chinese exams? Which exams?

Schools in Beijing offer specific preparation courses for the following exams: HSK.

What is the best month to travel to Beijing?

Didn't find what you are looking for?

Interested in language travel to other cities? Have a look at Chinese language schools in other cities in China such as Beihai, Chengde, Chengdu, Hangzhou

...