Filter
Map
Best French schools in Geneva by category
Geneva Language School Ranking (based on student ratings)
How we create the points regarding what we like/dislike about a school
Geneva ratings & opinions
How our students rated their experience in Geneva
Overall attractiveness of Geneva
3 authentic ratings from students who reserved a course with us in Geneva
Most recent student reviews of language schools in Geneva
That it was all in the house of the teacher
It is a great idea. My teacher was very motivated

22 August 2007
Course: Standard Programme - 2 weeks
Student age: 53 years
Interested in online courses?
Information about Geneva
Why Geneva? Geneva is a chic, sleek and cosmopolitan city, situated right by the

...
Geneva lake. Switzerland's famed neutrality had an encouraging part to play in the settlement of over 200 international organizations now located in the city. The city hosts the European headquarters of the United Nations, a major banking community and not surprisingly, a significant role in the manufacture of watches. The city is crowded with museums, has many excellent cultural events and is ideally placed for quick trips to the Swiss and French Alps.
Key Facts about Geneva
Population: 184,000
Time zone: GMT +1
Region: Geneva, Geneva
Currency: CHF (1 CHF = 24.3704 CZK)
Name of city in French: Genève
Visa requirements data last updated on 01-12-2022
(
Source
)
Cost of Living:
* 100 = prices in Prague
Student price index excluding rent:

233* (133% more expensive than Prague)

Student price index including rent:

252* (152% more expensive than Prague)
Price index food only:

248* (148% more expensive than Prague)

Big Mac price (Switzerland average):

6.19 CHF

(69% more expensive than in Czech Republic)
Mains electricity:
Residential voltage:

230 V

Frequency:

50 Hz
Weather in Geneva
Climate Table
Legend:
Midday Temperature
Night-time Temperature
76

mm
68

mm
70

mm
72

mm
84

mm
92

mm
79

mm
82

mm
101

mm
105

mm
89

mm
90

mm
What to do in Geneva
Jet d'Eau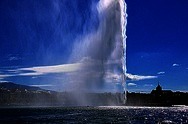 Flower Clock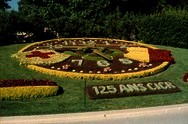 Art and History Museum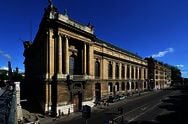 Boat trip and water sports on Lake Geneva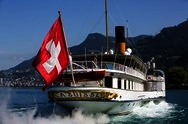 Geneva

FAQ about schools in Geneva
How much is the cheapest French course in Geneva?

4465€ for 2 weeks is the lowest price for a French course in Geneva. The average cost of a language course in Geneva is 0€ per week.

What are the costs of living in Geneva?

How did students rate Geneva compared to other cities?

Students rated Geneva with 4.3 stars out of 5.

Other destinations that were popular to combine with courses in Geneva

Zurich

4 schools

Didn't find what you are looking for?

Interested in language travel to other cities? Have a look at French language schools in other cities in Switzerland such as Bern, Leysin, Liddes, Schwarzsee

...