2 Best language schools in Swansea (ranked based on student reviews)
Filter
Map
How we create the points regarding what we like/dislike about a school
Map with location of English schools in Swansea



English course types in Swansea
Interested in online courses?
Interesting information about Swansea
Why Swansea? Swansea enjoys a wonderful coastal location and is a great destination

...
for visitors and residents alike. A promenade overlooks the bay for those who enjoy long walks and there are plenty of shops and restaurants to explore too. Gower is a short drive away and boasts some breathtaking scenery for the more adventurous type.
Key Facts about Swansea
Population: 301,000
Time zone: +10h. (GMT +0)
Region: Wales, City and County of Swansea
Currency: GBP (1 GBP = 1.2381 USD)
Visa:
Nationals from USA do not require a visa to study short term courses up to 180 days. Documentation regarding purpose of visit must be shown at the border in order to enter the country. For Study purposes: letter of enrolment from school, accommodation arrangements and proof of payments to the relevant institutions.
Check visa requirements for nationals from other countries.
Visa requirements data last updated on 01-12-2022
(
Source
)
Cost of Living:
Big Mac price (Wales average):

3.59 £

(14% cheaper than in USA)
Mains electricity:
Residential voltage:

230 V

Frequency:

50 Hz
Weather in Swansea
Climate Table
Legend:
Midday Temperature
Night-time Temperature
32 °F
32 °F
32 °F
32 °F
32 °F
32 °F
32 °F
32 °F
32 °F
32 °F
32 °F
32 °F
99

mm
71

mm
66

mm
58

mm
61

mm
48

mm
74

mm
66

mm
64

mm
104

mm
94

mm
99

mm
Arrival airports
Bristol (BRS)
- 88 km. from Swansea city center
Public transportation to city center:
+
Every 10 minutes, 180 minutes.
Main stops: Bristol Airport, Temple Meads + Bristol Temple Meads, Cardiff Central; Cardiff Central, Swansea
Taxi: 110 minutes drive to city center of Swansea
London Heathrow (LHR)
- 242 km. from Swansea city center
Public transportation to city center:
Every 20 minutes, 220 minutes.
Main stops: Heathrow Terminals 1-3, London Paddington + London Paddington, Swansea
Every 120 minutes, 260 minutes.
Main stops: Heathrow Airport T 2,3, Bristol Coach Station, Newport, Cardiff University, Cardiff Coach Station, Bridgend, Port Talbot, Swansea Bus Station
Taxi: 170 minutes drive to city center of Swansea
Public transportation in Swansea
Other destinations that were popular to combine with courses in Swansea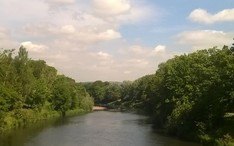 Cardiff
8 schools
FAQ about schools in Swansea
What is the best language school for adults in Swansea?

Which English school in Swansea has the best location?

City School of Languages, located in 93-94 Mansel Street has been voted as the school with the best location in Swansea.

Which schools in Swansea offer the best excursions and afternoon activities?

Which English school offers the best rated teaching in Swansea?

How did students rate Swansea compared to other cities?

Students rated Swansea with 4.0 stars out of 5.

Didn't find what you are looking for?

Interested in language travel to other cities? Have a look at English language schools in other cities in Wales such as Cardiff or see our list of all schools in Wales. You may also want to consult options outside Wales for learning English.