Most popular destinations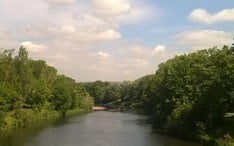 Wales Language School Ranking based on student ratings - 11 schools
Filter
Map
Interested in online courses?
Information about Wales
Wales is one of the four countries that make up the United Kingdom. While the most used language is English, the majority of the population is bilingual and also speaks Welsh. Throughout the centuries, Welsh culture and its traditions were preserved by its inhabitants. The most important city is Cardiff, with its castle, amazing parks and Georgian houses. Don't miss Cardiff Bay, the recently regenerated Cardiff's dockland district, that offers lots of attractions for families.
Key Facts about Wales
Population: 66,489,000
Capital: London
Currency: GBP (1 GBP = 1.2382 USD)
Visa:
Nationals from USA do not require a visa to study short term courses up to 180 days. Documentation regarding purpose of visit must be shown at the border in order to enter the country. For Study purposes: letter of enrolment from school, accommodation arrangements and proof of payments to the relevant institutions.
Check visa requirements for nationals from other countries.
Visa requirements data last updated on 01 Dec. 2022
(
Source
)
FAQ about courses in Wales
What is the best language school for adults in Wales?

Which English school in Wales has the best location?

Celtic English Academy, located in 18 Park Grove, Cardiff has been voted as the school with the best location in Wales.

What is the recommended course duration?

You can take courses for just 1 week. For significant progress opt for longer durations.

Will my phone/laptop's power adaptor work in Wales?

In Wales electricity is 230 Volt and 50 Hz. Plug type G.

What type of business English courses are offered in Wales?

I would like to know the exact location of the host family and the distance to the school before booking. Also, I would like to know if I can have a private bathroom.

"

The different accommodation options offered by the different schools, as well as the distance to the school, are specified on our website, within the profile of each school. Unfortunately, for reasons of privacy of the host families, you will not be able to obtain information from them until your booking is confirmed. The exact address and further details of the assigned accommodation, regardless of the type of accommodation you've booked, will be received about 7-10 days before the start of the course, once you have paid the booking in full.

"

Rubén De Haro, Area Manager - Spanish from LanguageCourse.net - Apr 22, 2022