Most popular destinations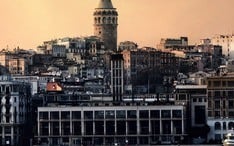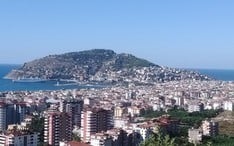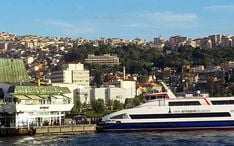 Best Turkish schools in Turkey by category
Turkey Language School Ranking based on student ratings - 11 schools
Filter
Map
Interested in online courses?
Information about Turkey
Pamper yourself with an afternoon at a Hamam, or improve your tan and let the warm waters of the Mediterranean Ocean lightly touch your toes. Walk around the markets or enjoy the mod Ottoman cuisine in Istanbul. At night, locals are flocking to see and be seen at an ever-growing array of bars and glamorous clubs. Turks enjoy simple pleasures: family, food, music, football and friendship. This country is hot, and not only the weather!
Key Facts about Turkey
Population: 82,320,000
Capital: Ankara
Time zone: GMT +3
Currency: TRY (1 TRY = 0.0490 USD)
Telephone country code: +90
Name of country in Turkish: Türkiye
Largest cities in Turkey:
1. Istanbul: 14,800,000
2. Ankara: 3,500,000
3. Izmir: 2,500,000
4. Bursa: 1,400,000
5. Adana: 1,250,000
Visa requirements data last updated on 01 Dec. 2022
(
Source
)
Largest international airport in Turkey:

Istanbul Atatürk Airport (IST): 12 km. from Istanbul city center
Cost of Living:
Big Mac price (Turkey average):

54.66 TRY

(48% cheaper than in USA)
Mains electricity:
Residential voltage:

220 V

Frequency:

50 Hz
Q&A - Questions and answers about Turkey
I would like to take a language course in Izmir. Can you offer me a school there?

"

Izmir is a very good choice! I recommend the Royal Turkish Education Center there. Take a look at the school profile.

"

Lisa Saskia Schiwy, LanguageCourse.Net - Mar 23, 2023

FAQ about courses in Turkey

What is the best language school for adults in Turkey?

Which Turkish school in Turkey has the best location?

Royal Turkish Education Center, located in Gümüşsuyu Mahallesi, Mete Caddesi No: 20 Mete Palas, Floor: 2, Flat: 7, Beyoglu, Taksim, Istanbul has been voted as the school with the best location in Turkey.

How much is the cheapest Turkish course in Turkey?

43€ for 1 weeks is the lowest price for a Turkish course in Turkey. The average cost of a language course in Turkey is 166€ per week.

Which schools in Turkey offer the best excursions and afternoon activities?

Which Turkish school offers the best rated teaching in Turkey?

I would like to learn Turkish, what's the best city in Turkey?

"

Our top destinations in Turkey are Istanbul, Antalya and Izmir.

"

Madly Simba, Language Travel Consultant French from LanguageCourse.Net - Feb 07, 2023

Do you issue the Visa neccesary for the course?

"

No, we dont. We help you obtaining from the school all the neccesary documents to be able to request a Visa, but the process itself will be done directly by yourself at the corresponding embassy or consulate.

"

Ángel Marcos Portoles, Service Delivery Manager from LanguageCourse.Net - Oct 14, 2022