2 Language Year (6-12 months) courses in Los Angeles offered by 2 language schools - 12 week English course.
Attending a English study abroad program for several months, is the best way to get fluent in a language. You can stay for a term or a complete year abroad (Gap Year). This is a unique opportunity to really get to know another culture. You will make friends with native speakers and live the life of a local.If you are interested in studying in Los Angeles, USA after the course also have a look at our academic preparation courses in Los Angeles, USA.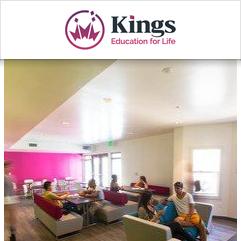 Lessons per week: 28 (45 minutes per lesson)
Max. students per class: 15
Starting dates: Every Monday
Beginner level start only: 07.Jan.2019, 04.Feb.2019, 04.Mar.2019, 01.Apr.2019, 06.May.2019, 03.Jun.2019, 01.Jul.2019, 05.Aug.2019, 02.Sep.2019, 07.Oct.2019, 04.Nov.2019, 02.Dec.2019

Comments: Course includes 20 lessons General English, 8 Special Interest Group lessons and up to 4 guided/facilitated self-study sessions per week.

Lessons per week: 27 (45 minutes per lesson)
Max. students per class: 15
Starting dates: 21.Oct.2019

Comments:
Immerse yourself in a new country and culture, and focus on getting your English language skills to a high standard with an academic semester course. Each week you will receive 20 lessons in reading, writing, listening, conversation, grammar, vocabulary and pronunciation. In addition to your lessons you will have access to teacher-led study sessions with guidance and monitoring, access to K+ Online complementary learning materials and access to K+ Online Extra additional learning materials for self‑directed study. This course includes 20 or 24 weeks of tuition and 2 session breaks taking the total time from start to finish 21-23 weeks or 25-27 weeks.