Best language schools in Los Angeles (ranked based on student reviews)
Find the best English school in Los Angeles at the lowest price. Compare quality, reviews and special offers for adult courses. Learn English in Los Angeles.
COVID-19 RELATED INFORMATION FOR USA
The USA has restricted the entry of all foreign nationals who have passed through or have been in Austria, Brazil, Belgium, China, Czechia, Denmark, Estonia, Finland, France, Germany, Greece, Hungary, Iceland, Iran, Ireland, Italy, Latvia, Liechtenstein, Lithuania, Luxembourg, Malta, the Netherlands, Norway, Poland, Portugal, Slovakia, Slovenia, Spain, Sweden, Switzerland, or the United Kingdom, in the past 14 days.
The land borders between the US and Mexico and the US and Canada are closed to all nonessential visitors until at least July 23.
All arriving travelers will go through additional health screening and will be directed to immediately home-quarantine. Travelers who have visited China in the previous 14 days may be subject to up to 14 days of quarantine.
The CDC recommends that all people wear masks or face coverings in public places. You should always check for restrictions yourself based on your specific trip itinerary.
Last revision/update: 07 July 2020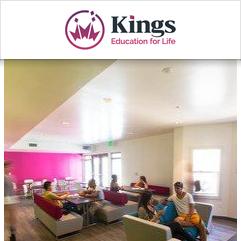 Covid-19 Status:
School re-opening on 14 September 2020
The school is located just off Sunset Boulevard in Hollywood, the legendary heart of the movie industry. It is a great location for having fun in this amazing city. More
Quality of teaching:
4.3

/

5.0

Social activity and excursion program:
4.4

/

5.0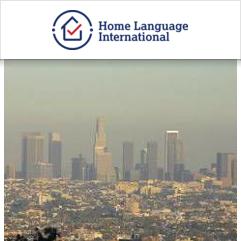 Over 2000 qualified teachers in 30 countries all over the world are associated with the school organisation. 'Study & Live in your Teacher's Home' offers you the unique opportunity for a full immersion experience. The most common criticism of language courses is that students speak their own language with friends after class. This weakness is completely eliminated, as you are the only student in... More
Quality of teaching:
3.7

/

5.0

Social activity and excursion program:
4.5

/

5.0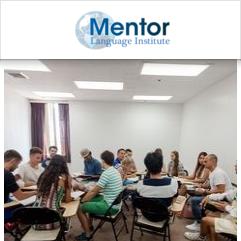 Covid-19 Status:
School re-opening on 21 September 2020
Westwood is a vibrant, unique neighborhood located on the west side of Los Angeles. Westwood is famous for being the home of UCLA. It is a very fun and popular area for students since there are a lot of university students and many shops, restaurants and safe places to hang out. The campus is located across from the Hammer Museum, which is a world- famous art museum and cultural center. Less than... More
Quality of teaching:
4.3

/

5.0

Social activity and excursion program:
3.5

/

5.0