Best language schools in Washington DC (ranked based on student reviews)
Find the best English school in Washington DC at the lowest price. Compare quality, reviews and special offers for adult courses. Learn English in Washington DC.
COVID-19 RELATED INFORMATION FOR USA
The USA has restricted the entry of all foreign nationals who have passed through or have been in Austria, Brazil, Belgium, China, Czechia, Denmark, Estonia, Finland, France, Germany, Greece, Hungary, Iceland, Iran, Ireland, Italy, Latvia, Liechtenstein, Lithuania, Luxembourg, Malta, the Netherlands, Norway, Poland, Portugal, Slovakia, Slovenia, Spain, Sweden, Switzerland, or the United Kingdom, in the past 14 days.
The land borders between the US and Mexico and the US and Canada are closed to all nonessential visitors until at least July 23.
All arriving travelers will go through additional health screening and will be directed to immediately home-quarantine. Travelers who have visited China in the previous 14 days may be subject to up to 14 days of quarantine.
The CDC recommends that all people wear masks or face coverings in public places. You should always check for restrictions yourself based on your specific trip itinerary.
Last revision/update: 07 July 2020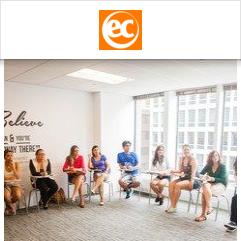 The epicentre of US politics, and full of famous monuments, memorials and museums, Washington provides an awe-inspiring environment for study. The school is a sleek, modern space in the heart of this cosmopolitan city, ranked by Forbes as the third happiest US city for young professionals. More
Quality of teaching:
4.7

/

5.0

Social activity and excursion program:
4.7

/

5.0
Washington Language Institute is located in the extraordinary and unique American capital of Washington D.C. The school is located steps away from Georgetown (downtown Washington DC), close to numerous dining and shopping options, with supermarkets and cafés also readily available. Attractions such as "The View of DC" observation Deck and Gateway Park are just moments away, with the White House... More
Quality of teaching:
3.9

/

5.0

Social activity and excursion program:
4.0

/

5.0
The language school is just a stone's throw away from historical sites like the Washington Monument, the White House, and the Capitol Building. Students can also enjoy some musical entertainment in Georgetown or U Street which are nearby. More