Valletta Language School Ranking based on student ratings - 4 schools
Filter
Map
Interested in online courses?
Valletta ratings & opinions
How our students rated their experience in Valletta
Overall attractiveness of Valletta
186 authentic ratings from students who reserved a course with us in Valletta
What our students said about Valletta
5.0
I have traveled many countries and seen many beautiful cities in my life. MALTA will forever remain in my heart as a beautiful country with an incredibly rich history. VALLETTA IS ITS HEART. I Love MALTA
Jelena
Czech Republic
3.0
I found Valletta very beautiful, it offers incredible panoramic views. There are a lot of restaurants. There are a few things to see but for a long stay there are not many in the immediate vicinity.
PULVIRENTI
Italy
5.0
I am glad that I chose to study in Valleta. The place is beautiful and has many entertainment places. In addition, the weather in winter is pleasant and you can go for a walk.
MIRIAM
Israel
4.0
I am not really informed about Valetta und its night life. I visited the city and just walked through. One evening I spent in the Manuelo theater. It was nice!
Olga
Russia
5.0
Valletta is a beautiful city in a great location and a beautiful huge harbour. It is also very interesting from a historical point of view.
Gertrud
Germany
4.0
Valetta has very nice places but some places are abandoned. Next time, I will choose St. Julians.
Veronica
Argentina
3.0
Valletta is a very magical city that has a soul of its own which makes it so wonderful.
Diana Marcela
Germany
4.0
I didn´t visit the city because of the pandemic.
Yulia
Russia
5.0
I can recommend my friend to visit Valleta
Jan
Czech Republic
4.0
Yes for the history, beauty, location
Maria Pia
Italy
Information about Valletta
Why Valletta? As the European Capital of Culture in 2018 Malta packs a lot into its tiny size, and thanks to its small size, most impressive points of interest are all within a short walking distance from each other. Valletta was the seat of power for centuries and was built by the Knights of Malta which means its full of history and things to discover and explore. The capital city also offers a good number of bars and restaurants with great food to sample.
What we like about Valletta
Very safe.
Warm climate for most of the year.
Interesting historical past.
An array of restaurant options.
What we dislike about Valletta
Expensive accommodation options.
Not a lively night scene.
Key Facts about Valletta
Population: 7,000
Time zone: +11h. (GMT +1)
Region: Il-Belt Valletta,
Currency: EUR (1 EUR = 1.0731 USD)
Visa requirements data last updated on 01 Dec. 2022
(
Source
)
High season: July
Low season: December
Average course price per week (High season): 223 €
Average course price per week (Low season): 765 €
Mains electricity:
Residential voltage:

230 V

Frequency:

50 Hz
Weather in Valletta
Climate Table
Legend:
Midday Temperature
Night-time Temperature
32 °F
32 °F
32 °F
32 °F
32 °F
32 °F
32 °F
32 °F
32 °F
32 °F
32 °F
32 °F
80

mm
50

mm
40

mm
20

mm
10

mm
0

mm
0

mm
0

mm
30

mm
70

mm
90

mm
100

mm
What to do in Valletta
National Museum of Fine Arts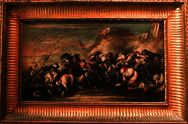 St John's Cathedral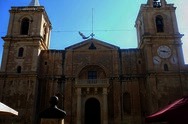 Fort St Elmo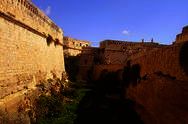 Upper Barrakka Gardens & Saluting Battery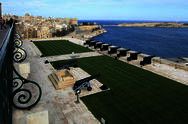 Manderaggio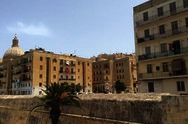 Paceville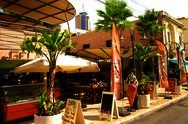 Valletta

Arrival airport
Malta International (MLA)
- 5 km. from Valletta city center
Public transportation to city center:
Every 60 minutes, 30 minutes.
Main stops: Malta Airport, Valletta
Taxi: 15 minutes drive to city center of Valletta
FAQ about courses in Valletta
What is the best language school for adults in Valletta?

Which English school in Valletta has the best location?

Easy School of Languages, located in 21 St Ursula Street has been voted as the school with the best location in Valletta.

How much is the cheapest English course in Valletta?

221€ for 1 weeks is the lowest price for an English course in Valletta. The average cost of a language course in Valletta is 341€ per week.

Which schools in Valletta offer the best excursions and afternoon activities?

Which English school offers the best rated teaching in Valletta?

I want to attend the 50+ English class in Malta. Shall I pay the fees to your website or the school?

"

The fee is paid in two steps: 1. First select your course and accommodation information from the calculator on the school page of our website, click on reserve at the lowest price. Then, fill in the information according to the prompts and submit to complete the payment of deposit and course booking, we will soon submit your registration to the school. The school will generally provide the invoice within 2-3 working days. We will provide you with the information and documents we receive from the school. 2. Then you can pay the remaining fee to the account designated by the school.

"

Susan Wang, Language Travel Consultant Chinese from LanguageCourse.Net - Mar 13, 2023

Other destinations that were popular to combine with courses in Valletta

Didn't find what you are looking for?

Interested in language travel to other cities? Have a look at English language schools in other cities in Malta such as Gozo, Gzira, Msida, Pembroke, San Ġwann

...