5 Best language schools in Nuremberg (ranked based on student reviews)
Filter
Map
How we create the points regarding what we like/dislike about a school
Map with location of German schools in Nuremberg



How our students rated their experience in Nuremberg
Overall attractiveness of Nuremberg
9 authentic ratings from students who reserved a course with us in Nuremberg
Most recent student reviews of language schools in Nuremberg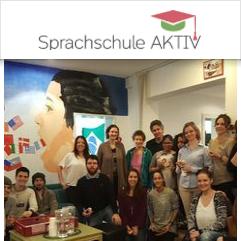 It's been fantastic ;)
More details about the argument in the course.

10 May 2022
Course: German Intensive Course - 1 week
Student age: 36 years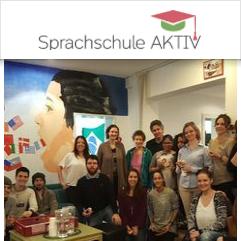 The staffs are friendly and helpful. The teacher Karen is awesome. I'm so lucky to met her as teacher from beginner. I must say learning German is really tough....lots of grammar and maskulin, feminine and so on....The teacher who's teaching A1.1 is crucial for beginner....my German in progress as I only learn one month up to now. I wish I have more time to stay here cuz it's really helpful.
Alles gut!!! Ich bin lerne gern Deutsch. Vielen Dank.

2 March 2020
Course: German Intensive Course - 4 weeks
Student age: 31 years
German course types in Nuremberg
Interested in online courses?
Interesting information about Nuremberg
Why Nuremberg? The history is home to a huge amount of history. It was here where some

...
of the biggest Nazi rallies were held, where the first boycotts of Jewish businesses began and where the infamous Nuremberg Laws outlawing German citizenship for Jewish people were enacted. During WW II the city was reduced to ruins and more than 6000 people in the process. It was also the chosen city to hole the tribunal against Nazi war criminals and most were sentenced to death here. Since then it has had a rebirth and built itself back up to almost the same beautiful medieval city it was before. Gothic churches, splendid patricians' houses and romantic corners can be found throughout and the locals of this energetic city enjoy the lively nightlife where the beer is as dark as coffee. As one of Bavaria's main attractions,the city is alive with visitors all year-round, but especially during the spectacular Christmas season where markets get people in the festive season more than any other city in the world.
Key Facts about Nuremberg
Population: 516,000
Time zone: +11h. (GMT +1)
Region: Bavaria, Regierungsbezirk Mittelfranken
Currency: EUR (1 EUR = 1.0895 USD)
Name of city in German: Nürnberg
Visa requirements data last updated on 01-12-2022
(
Source
)
High season: July
Low season: September
Average course price per week (High season): 138 €
Average course price per week (Low season): 113 €
Cost of Living:
* 100 = prices in New York
Student price index excluding rent:

73* (27% cheaper than New York)

Student price index including rent:

50* (50% cheaper than New York)
Price index food only:

55* (45% cheaper than New York)

Big Mac price (Germany average):

4.38 €

(7% cheaper than in USA)
Mains electricity:
Residential voltage:

230 V

Frequency:

50 Hz
Other destinations that were popular to combine with courses in Nuremberg
FAQ about schools in Nuremberg
What is the best language school for adults in Nuremberg?

Which German school in Nuremberg has the best location?

Sprachschule Aktiv, located in Winklerstraße 12, Altstadt, St. Lorenz has been voted as the school with the best location in Nuremberg.

How much is the cheapest German course in Nuremberg?

332€ for 2 weeks is the lowest price for a German course in Nuremberg. The average cost of a language course in Nuremberg is 135€ per week.

Which schools in Nuremberg offer the best excursions and afternoon activities?

Which German school offers the best rated teaching in Nuremberg?

I would like to know if you offer courses to obtain the C1 of English in Nuremberg.

"

The schools we work with in Nuremberg only offer German courses.

"

Rubén De Haro, Area Manager - Spanish from LanguageCourse.net - Nov 12, 2021

Didn't find what you are looking for?

Interested in language travel to other cities? Have a look at German language schools in other cities in Germany such as Augsburg, Berlin, Bonn, Brunswick, Cologne

...

, Dresden, Frankfurt, Freiburg, Greifswald, Hamburg, Hannover, Heidelberg, Hohensolms, Horb am Neckar, Landshut, Lindau, Lübbecke, Mainz, Mannheim, Munich, Radolfzell, Regensburg, Rheinfelden, Schwerin, Stuttgart, Wiesbaden or see our list of all schools in Germany. You may also want to consult options outside Germany for learning German.