1 language school in Toronto, from for a 2 week German course.
Filter
Map
General German Course
Online
Map with location of German schools in Toronto



How our students rated their experience in Toronto
Overall attractiveness of Toronto
458 authentic ratings from students who reserved a course with us in Toronto
What our students said about Toronto
5.0
Everyone is so friendly and there are a lot of interesting sites to visit. It was, however, surprising to see how dirty the streets were and how many homeless people were around. Some even slept in the middle of the sidewalk or in bus stations on the main roads. They frequently begged for money, going as far as harassing customers waiting in line at stores. Nothing happened to me but some of my friends got their wallets stolen or got screamed at by homeless people, so I would rate "safety" at 3/5.
Marius
Germany
5.0
Toronto is a very pretty City, but very expensive City. So, just take care about it. The TTC is good, but too simple. You have to pay the most part of the activities, but there are a lot of amazing things to discover.
Cécilia
France
5.0
Dear people, Toronto is a fascinating pulsating city with sometimes very futuristic facades and bar entrances! Come inside! And enjoy the breath of Toronto and the warm, open, versatile people.
Alexandra
Austria
4.0
In winter, although the temperature isn't too low, it feels quite cold due to either high humidity or wind.
Girey

4.0
What a question, absolutely worth it, there is something for everyone.
Margot
Germany
4.0
Toronto is a very affordable and nice city to live and work.
Rafael
Spain
5.0
The city is fantastic, organized, clean, and eclectic.
Pollianna
Brazil
What school directors said about Toronto
Toronto is a vibrant city filled with excitement and wonder; a place where you can experience true multiculturalism.
Ramie Goudreau
Director of OHC English, lives in Toronto since 2014

Toronto is a multicultural experience where different communities from around the world live in peace and harmony. Toronto is a city of respect.
Most recent student reviews of language schools in Toronto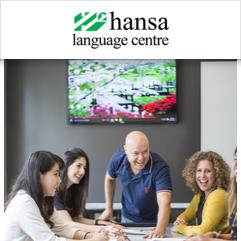 -Interaction between students both inside and outside of the school. -The focus, attention and affection of teachers to improve the teaching of English to all.

15 December 2018
Course: General English Program 20 - 4 weeks
Student age: 56 years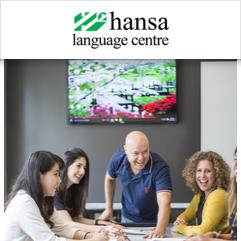 The teachers (very kind and funny, but also well-trained) and the classmates.
Very friendly staff and the location of the school was great! 2 minutes from the main station of the city that connects with metro and buses to anywhere else.

30 October 2018
Course: Semi-Intensive English - PT15 - 4 weeks
Student age: 36 years
Interested in online courses?
Other destinations that were popular to combine with courses in Toronto
Learning German in a country where it is spoken is the best way to improve your German. Here are our most popular language travel destinations for German courses:
TOP countries for learning German