3 Junior (<18 years) courses in Malvern offered by 2 language schools - 2 week English course including accommodation.
English courses for teens and kids from 6 to 18 years in the summer and other school holidays in 2020. Language travel programs combine learning with fun activities in Malvern, England UK.
With over 20 years of experience, and as one of the world leaders for language trips abroad we have enabled unforgettable experiences for thousands of teenagers worldwide:
Fun activities every afternoon and options for weekend excursions.
Programs with 24/7 support and emergency phone number provided by schools.
Making friends from all over the world.
Offered by the leading language schools with high quality teaching standards.
We understand that especially for children and younger teenagers safety is of utmost importance and we assist you:
Arranging safe pickup from airport.
Choosing programs with experienced monitors if you require 24h monitoring.
Choosing programs with daily accompanied transfer from accommodation to school or with on campus/residential accommodation.
Special dietary requirements can generally be provided. Just let us know and we will check with the school.
Want to travel together with your child? Maybe take a course yourself at the same time?
Contact
our language travel experts and we will be happy to consult about the best program for you.
Nowadays many airlines make the travelling of unaccompanied minors very safe with airline staff helping through boarding, supervising minors during the flight, and accompanying the minor at the destination airport, staying with the minor until the authorized representative of the school has been met. See
this video with details about this airline service
. Many airlines offer this service already for children aged 5 or older.
See our detailed airline comparison of
airline policies and service fees for unaccompanied minors
.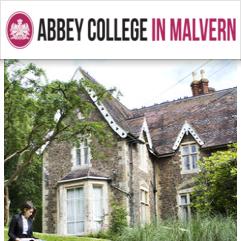 School re-opening on 06 September 2020
Lessons per week: 16 (50 minutes per lesson)
Max. students per class: 16
Starting dates: 05 Jul. 2020, 12 Jul. 2020, 19 Jul. 2020, 26 Jul. 2020, 02 Aug. 2020, 09 Aug. 2020, 16 Aug. 2020

Comments: It includes weekly laundry, all course materials, on-site activities and social events, and ID card, an end-of-course certificate and 2 full-day excursions per week (on Wednesdays and Saturdays).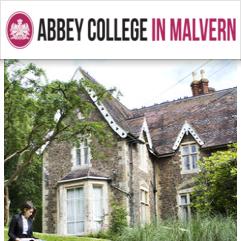 School re-opening on 06 September 2020
Lessons per week: 25 (50 minutes per lesson)
Max. students per class: 15
Starting dates: 23 Aug. 2020, 30 Aug. 2020, 06 Sep. 2020, 13 Sep. 2020, 20 Sep. 2020, 27 Sep. 2020, 04 Oct. 2020, 11 Oct. 2020, 18 Oct. 2020, 25 Oct. 2020, 01 Nov. 2020, 08 Nov. 2020, 15 Nov. 2020, 22 Nov. 2020, 29 Nov. 2020, 06 Dec. 2020

Comments: It includes up to 9 subjects, with English lessons provided when necessary. Core subjects: English, Maths, Computer Science and Global Citizenship. Other subjects to choose from: Biology, Business Studies, Chemistry, Economics, Enterprise, English Literature, French, German and Physics.
This course is only available during the term time and not during the summer holiday season from 14th June - 22nd August. Students requiring the a course during this period will need to book the Summer School Programme.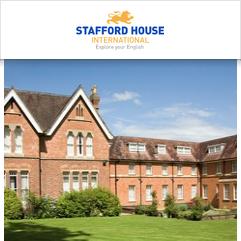 Lessons per week: 15 (60 minutes per lesson)
Max. students per class: 16
Starting dates: 05 Jul. 2020, 12 Jul. 2020, 19 Jul. 2020

Comments: It includes course materials, end of course certificate, 1 full day excursion, 1 half day excursion and 7 evening activities per week.
Other fees:
- Compulsory assisted check in on departure: GBP 75.
- Medical insurance: GBP 4 per week.