Best language schools in Thessaloniki (ranked based on student reviews)
You are interested in learning Greek in Thessaloniki? We have researched all the details about the best Greek language schools in Thessaloniki for you so that you can easily compare prices, reviews, courses for adults and teenagers and special offers.
Greece: Covid-19 information for international visitors
Filter
Map
Didn't find what you are looking for?
Why Thessaloniki? Thessaloniki is Greece's second largest city also known as the bridge of the Thermaic Gulf. It is a city not only distinguished by its multitude of Roman and Byzantine monuments but also for its picturesque restaurants and tavernas as well as for its lively and diverse nightlife.
Interested in online courses?
Which school to choose?
Get free advice from our language travel experts to help you find the best school for you.
What our students said about Thessaloniki
5.0
The city has stolen my heart. It is a very large and busy city, but I could live there as long as it is outside the center. I did not take advantage of the nightlife. I rarely or never do in NL. I felt safe there, but of course I have not been in the middle of the center at night or in probably also existing lesser neighborhoods. There were beggars (handicapped and elderly) and gypsies selling or begging. For a city of this size, there were extremely few. Public transport is cheap and frequent, but a taxi is only slightly more expensive, so that is my preference. You have to speak Greek, because drivers hardly speak anything. I did manage well and never once in the city felt that I was being dropped off. The museums in the city are worth a look, but important museums like the ethnographic are not open at the specified times. Unfortunately, the musical instrument museum is completely closed to the public. You can enjoy excellent food in Thessaloniki for a very reasonable price, somewhere between 6-20 euros including drinks. The shops are expensive. Buying clothes is not a good idea, the prices are excessively high. Supermarkets have a Dutch or higher price level.
Leon
Netherlands
5.0
Very nice city with friendly population, easy going and very good history.
Guillaume
France
Most recent student reviews of language schools in Thessaloniki
Most popular Greek course types in Thessaloniki
Key Facts about Thessaloniki
Population: 355,000
Time zone: +12h. (GMT +2)
Region: Central Macedonia, Nomós Thessaloníkis
Currency: EUR (1 EUR = 1.1810 USD)
Name of city in Greek: Θεσσαλονίκη
Thessaloniki quality of life rating:

4.5 (34 reviews by our former students)
Cost of Living:
* 100 = prices in New York
Student price index excluding rent:

65* (35% cheaper than New York)

Student price index including rent:

39* (61% cheaper than New York)
Price index food only:

52* (48% cheaper than New York)

Big Mac price (Greece average):

3.87 € (20% cheaper than in USA)
Mains electricity:
Residential voltage:

230 V

Frequency:

50 Hz
Map with location of Greek schools in Thessaloniki



Public transportation in Thessaloniki
Weather in Thessaloniki
Climate Table
Legend:
Midday Temperature
Night-time Temperature
53.6 °F
53.6 °F
55.4 °F
57.2 °F
64.4 °F
71.6 °F
75.2 °F
77 °F
73.4 °F
68 °F
60.8 °F
57.2 °F
37

mm
38

mm
41

mm
38

mm
44

mm
30

mm
24

mm
20

mm
27

mm
41

mm
54

mm
55

mm
What to do in Thessaloniki
The White Tower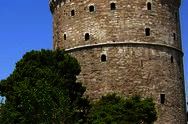 Church of Agios Dimitrios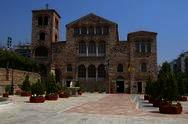 Ladidaka Quarter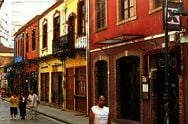 Thessaloniki

Arrival Airport
Thessaloniki (SKG)
- 14 km. from Thessaloniki city center
Public transportation to city center:
Every 30 minutes, 2,00 €, 35 minutes.
Main stops: Thessaloniki Airport, Platia Aristotelous (City Centre), Neos Sidirodromikos Stathmos, Macedonia Intercity Bus Station (KTEL)
Taxi: 30 €, 20 minutes drive to city center of Thessaloniki
Direct international flights from:
United Kingdom: London Gatwick, London Stansted
Other destinations that were popular to combine with courses in Thessaloniki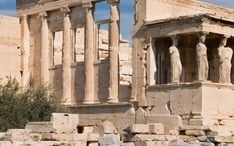 Athens
4 schools