Yokohama Language School Ranking based on student ratings - 3 schools
Filter
Map
Interested in online courses?
Yokohama ratings & opinions
What school directors said about Yokohama
Yokohama is the second largest city in Japan but also a beautiful port city with an open skyline; it is an international city full of youthful energy.
Most recent student reviews of language schools in Yokohama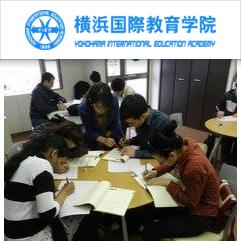 The curriculum is very organized and instructors stick to a tight schedule. There are no situations where the class gets behind and has to catch up and fly through material. I left the class in the middle of the semester, so the instructors provided me with textbook and practice workbook recommendations and samples, as well as extra study material to use on my own after I left the class. They even provided contact information and offered to answer any questions I have in the future. Individual attention is definitely available if you ask them for assistance.
The only social activity offered while I was there was an information session on local colleges. There weren't any other social days on the schedule, so I don't think the school focuses on cultural events for my class type. I did not use the school's accommodation so I cannot comment on it, hence 3 stars. Instructors are very kind and patient, but to a fault. I gave them 4/5 because I would have liked more homework and quizzes to get feedback on my learning. This is a minor point; I learned a ton in the short time I was there and wish I could have extended.

4 August 2014
Course: Standard Japanese (Non-student Visa) - 4 weeks
Student age: 30 years
Information about Yokohama
Why Yokohama? Only a 30-minute train journey south of Tokyo and youll find Yokohama which has an appealing flavour and history of its own. The uncrowded, walkable streets and neighbourhood atmosphere are a far cry from the big city, but it's usually the breezy bay, the creative arts scene or multiple microbreweries, jazz clubs and great international dining that attracts visitors here.
Key Facts about Yokohama
Population: 3,762,000
Time zone: +19h. (GMT +9)
Region: Kanagawa, Yokohama-shi
Currency: JPY (1 JPY = 0.0067 USD)
Name of city in Japanese: 横浜市
Visa requirements data last updated on 01 Dec. 2022
(
Source
)
Cost of Living:
* 100 = prices in New York
Price index excluding rent:

87* (13% cheaper than New York)

Price index including rent:

115* (15% more expensive than New York)
Price index food only:

85* (15% cheaper than New York)

Big Mac price (Japan average):

420.65 ¥

(45% cheaper than in USA)
Mains electricity:
Residential voltage:

100 V

Frequency:

60 Hz / 50 Hz
Weather in Yokohama
Climate Table
Legend:
Midday Temperature
Night-time Temperature
5.6
5.2
5.2
5.3
6
4.3
5.1
6.4
4.1
4.4
4.6
5.5
32 °F
32 °F
32 °F
32 °F
32 °F
32 °F
32 °F
32 °F
32 °F
32 °F
32 °F
32 °F
50

mm
90

mm
150

mm
170

mm
140

mm
190

mm
130

mm
170

mm
240

mm
190

mm
110

mm
40

mm
Events in Yokohama
Best time to take a language course in Yokohama
Chinese New Year
17 February 2024 - 25 February 2024Lions and dragons with their gongs, cymbals, and drums dance in the streets of Yokohama's Chinatown every year to celebrate the arrival of the Lunar New Year/Spring Festival. Fireworks, lanterns and firecrackers light up Asia's largest Chinatown.
Noge Street Performance
April 2024Once a year, a circus-like atmosphere invades the streets of Yokohama's Noge District. This festival of street performances has been running for over 30 years and is loads of fun. Definitely something you don't want to miss.
Yokohama International Costume Parade
May 2024Floats, marching bands, and dance troups parade through the streets around Yokohama's Yamashita Park every year at the beginning of May. The parade marks the start of the Opening of the Port Festival.
Yokohama International Fireworks Festival
July 2024Thousands of fireworks burst in the air above the waters near Yamashita Park. The event marks the end of the Opening of the Port Festival while celebrating the arrival of summer.
Yokohama Jazz Promenade
October 2024The second week of October every year sees huge numbers of jazz fans flock to Yokohama for this festival. There are venues all around the city, some larger, some very intimate, but perhaps the best performance of the festival might be happening on the street corner right next to you.
What to do in Yokohama
Tattoo Museum
Cup Noodles Museum
Chinatown
Sankei-en
Cosmo World
Yokohama

Arrival airports
Tokyo International (HND)
- 17 km. from Yokohama city center
Public transportation to city center:
Taxi: 18 minutes drive to city center of Yokohama
Narita International (NRT)
- 75 km. from Yokohama city center
Public transportation to city center:
Taxi: minutes drive to city center of Yokohama
FAQ about courses in Yokohama
What are the costs of living in Yokohama?

How did students rate Yokohama compared to other cities?

Students rated Yokohama with 5.0 stars out of 5.

What is the best airport to arrive to in Yokohama?

What is the best month to travel to Yokohama?

How much is the cheapest Japanese course in Yokohama?

37100¥ for 1 weeks is the lowest price for a Japanese course in Yokohama. The average cost of a language course in Yokohama is 0¥ per week.

Didn't find what you are looking for?

Interested in language travel to other cities? Have a look at Japanese language schools in other cities in Japan such as Fukuoka, Gyoda, Kobe, Kyoto, Nagano

...