Best language schools in Fukuoka (ranked based on student reviews)
You are interested in learning Japanese in Fukuoka? We have researched all the details about the best Japanese language schools in Fukuoka for you so that you can easily compare prices, reviews, courses for adults and teenagers and special offers.
Japan: Covid-19 information for international visitors
Filter
Map
Didn't find what you are looking for?
Why Fukuoka? The busy city of Fukuoka is the biggest city on the Japanese island of Kyushu. In this waterfront city beaches and resorts are never more than a few metro stops away. The Fukuoka area is famous for fresh seafood and its local annual festivals, which are some of Japan's oldest and draw huge crowds. Don´t miss the Fukuoka tower, the tallest coastal tower in Japan which offer breathtaking views. For carousel-lovers, Fukuoka has Asia´s largest Ferris wheel - 120 meters high!
Interested in online courses?
Which school to choose?
Get free advice from our language travel experts to help you find the best school for you.
Most recent student reviews of language schools in Fukuoka
Most popular Japanese course types in Fukuoka
Key Facts about Fukuoka
Population: 1,393,000
Time zone: +19h. (GMT +9)
Region: Fukuoka,
Currency: JPY (1 JPY = 0.0091 USD)
Name of city in Japanese: 福岡市
Fukuoka quality of life rating:

4.6 (41 reviews by our former students)
Cost of Living:
* 100 = prices in New York
Student price index excluding rent:

86* (14% cheaper than New York)

Student price index including rent:

114* (14% more expensive than New York)
Price index food only:

85* (15% cheaper than New York)

Big Mac price (Japan average):

393.70 ¥ (37% cheaper than in USA)
Mains electricity:
Residential voltage:

100 V

Frequency:

60 Hz / 50 Hz
Map with location of Japanese schools in Fukuoka



Weather in Fukuoka
Climate Table
Legend:
Midday Temperature
Night-time Temperature
3
3.7
5
5.5
6.1
4.9
5.7
6.7
5.3
5.6
4.4
3.4
57.2 °F
55.4 °F
55.4 °F
60.8 °F
64.4 °F
69.8 °F
75.2 °F
80.6 °F
77 °F
71.6 °F
66.2 °F
62.6 °F
23

mm
22

mm
47

mm
73

mm
87

mm
117

mm
95

mm
103

mm
97

mm
62

mm
43

mm
28

mm
Events in Fukuoka
Best time to take a language course in Fukuoka
Hakata Gion Yamakasa Festival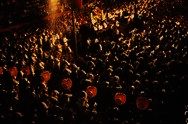 01 July 2021 - 15 July 2021The Hakata Gion Yamakasa is a folk festival that is thought to be almost 800 years old and features elaborate, colourful floats, some over 13 metres high. It is famous for its float races, where teams of scantily dressed men carry large floats through the streets of the city.
Ohori Fireworks Show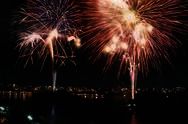 01 August 2021The largest fireworks display of the year is set off from an island in the middle of Ohori park pond. It is easy to find a good place to sit back and enjoy the spectacle of this traditional summer event.
What to do in Fukuoka
Hakata Machiya Furusato-kan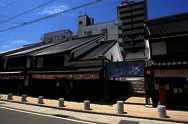 Shrines & Temples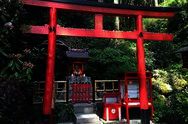 Fukuoka Tower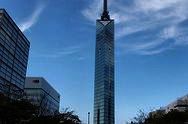 Rakusui-en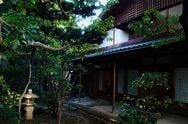 Fukuoka

Arrival Airport
Fukuoka (FUK)
- 3 km. from Fukuoka city center
Public transportation to city center:
Every 15 minutes, 270,00 JPY, 6 minutes.
Main stops: Fukuoka Airport, Hakata
Taxi: 1.934 ¥, 6 minutes drive to city center of Fukuoka
Direct international flights from:
Singapore: Singapore Changi