Nagano Language School Ranking based on student ratings - 1 school
Filter
Map
Interested in online courses?
Nagano ratings & opinions
What our students said about Nagano
4.0
Ueda City, Nagano Prefecture. A city of 150,000 people with a fairly sizable area. Because of this, some points of interest are far away from each other. And public transport is not at all intuitive and doesn't go everywhere. Taxis are expensive. Without at least a bicycle, it can be difficult. If you're not very lucky with your neighbourhood, a simple grocery shopping trip can take more than an hour, even for something small. There is not much in the way of entertainment. Two cinemas, a few museums, hot springs and a scattering of bars. There's not much to walk around. A couple of parks, each quite small. If you're okay with alcohol, you'll find it much easier to make friends with the locals, as almost everyone drinks there. But not in the sense that there are alcoholics alone. They drink culturally on weekends. It's very easy to meet locals in bars. There are a lot of places where local youth constantly relax. A couple of places where you can listen to live music. It takes about 25 minutes by train to Nagano. There already a little bit more saturated, but also not much. And the main thing is not to miss the last train back, so you don't hang out there till morning. There are few places where that's possible. Ueda itself is surrounded by mountains on all sides. There's only a small river. The mountains are not high, so you can't walk around them much. But the city is located in one of the most earthquake-safe zones. Few earthquakes and in general, the elements more often bypassed. But it's cold in winter. Because of the humidity, it's very cold. -15 feels like -25. There's no heating. In my flat it used to be about +10 on the coldest days. That's too bad! Quite a lot of goods have to be ordered on amazon, as there are not many shops for clothes or household goods and they can be at different ends of the city. The people in the town are very friendly. In six months there I have never once observed any negativity in my address. My mates are foreigners too. Not once did I ever see any of the locals trying to dump me on someone else. Both in the city hall and in the hospital, they always listen to everyone, try to understand and help. I recommend choosing Ueda for those who can't stand the hustle and bustle of big cities. Another plus of this city is that from it is about the same distance to major cities: Tokyo, Nagoya, Kyoto, Osaka. From 2 to 4 hours by Shinkansen you can go in any direction.
Igor
Russia
What school directors said about Nagano

Nagano is not only famous for its beautiful nature, but also for its historical landmarks, Onsen (hot springs), and winter sports. It's a great place for a long stay!
Most recent student reviews of language schools in Nagano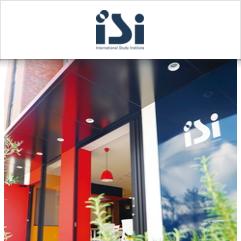 Welcoming and friendly staff. They always listen and try to help on all issues (there is a rather big BUT, about it further on). They help to find a part-time job, solve administrative issues, help with housing, relocation, household issues. Sunohara-sensei is a man of the world! Very diverse students, both in age and nationality. Having travelled to one country, I have interacted with people from all continents. The hostel is a bit expensive, but if you don't mind the constant company or pushing in the kitchen, I recommend it as a place to live, at least for the first time. It is clean, cosy, the common areas are constantly cleaned and it is not far from the city centre. One class is taught by several teachers at once, which is a big plus for me. Since everyone has their own approach and interests, so you can talk about different topics and learn a lot about culture and life within the school classes. There is an opportunity to move to another class depending on your level of Japanese, either to a higher level or to a lower level, at any time. As long as there is room in the class you want to move to. The school itself is also good because it has several branches around the country and you can always try to transfer to another city if the one you are in doesn't suit you.
The school is good. The curriculum is not so good. And, as it is Japan, be prepared for bureaucracy.

12 July 2023
Course: Japanese Language Course Long-Term - 40 weeks
Student age: 34 years
Information about Nagano
Why Nagano? Nagano is Japanese countryside at its finest and is sure to be a highlight of your trip to Japan. It is incredibly convenient to reach other big cities such as Tokyo, Osaka and Kyoto thanks to the very comfortable trains that run daily. Nagano City is a temple town surrounded by majestic 3000-meter high mountain peaks and has attracted thousands of pilgrims for thousands of years, when the city was a temple town centred on the magnificent Zenkō-jiZenkoji. Besides being a treasure trove of nature, history and culture, Nagano is bursting with many natural hot springs. Come and enjoy views of the snow capped mountains as a back-drop to the fabulous cherry blossoms in spring. The crisp, clean water and air can be enjoyed all year round. Nagano is famous for its tantalising cuisine and one should not leave without sampling their famous soba noodles, apples and sake.
Key Facts about Nagano
Time zone: +3h. (GMT +9)
Region: Ōsaka, Kawachi-nagano Shi
Currency: JPY (1 JPY = 0.0064 EUR)
Name of city in Japanese: 長野市
Visa requirements data last updated on 01 Dec. 2022
(
Source
)
Cost of Living:
Big Mac price (Japan average):

422.61 ¥

(36% cheaper than in United Kingdom)
Mains electricity:
Residential voltage:

100 V

Frequency:

60 Hz / 50 Hz
Didn't find what you are looking for?
Interested in language travel to other cities? Have a look at Japanese language schools in other cities in Japan such as Fukuoka, Gyoda, Kobe, Kyoto

...